155x155mm, 42 tiles per metre, frost resistant porcelain. PEI Rating 5. R9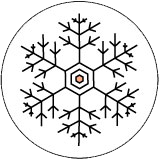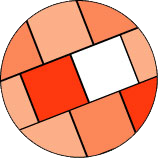 Slip Resistance and PEI Ratings Definitions
Keshi Gold by Ceramica Magica is part of a range of modular floor tiles, a very authentic looking stone replica.  Available in these sizes:
155x155mm
155x310mm
310x310mm
310x470mm
470x470mm
Modular Tile Laying Pattern pdf
Maintenance:
Lithofin FZ Conditioning Cleaner for daily streak free care
Lithofin FZ Intensive Cleaner for deep cleaning
A gold and yellow square porcelain sized small (155mm wide or smaller), the Perla Keshi Gold Tile 155x155 tile is ideal for bathroom, kitchen, entrance, conservatory, wet room and exterior/patio use. Sold individually with a matt and textured finish, only £1.16 inc VAT.
| | |
| --- | --- |
| Product Code | 155155KESHI |
| Part No | 673 |
| Tile Type | Floor Tile |
| Suitable Rooms | Bathroom, Kitchen, Entrance, Conservatory, Wet Room, Exterior or Patio |
| Tile Material | Porcelain |
| Colour | Gold, Yellow |
| Tile Finish | Matt, Textured or Relief or Riven |
| Size (shortest side if oblong) | Small 155mm wide or smaller |
| Format | Square |