A Beginner's Guide To Victorian Style Bathrooms
With all the creativity in modern bathroom design, you'd be forgiven for thinking that the past is no longer relevant. But that's where vintage concepts can surprise us – they are never 'down and out'. Instead, they continue to add their own charm, colour and spatial elements to the canvas you're building in your mind.
As we look back through this gallery of potential décors, it's likely you've come across Victorian style bathrooms. They are angular and largely ceramic; in most cases, unafraid to show the naked structure of metalwork. They're also fond of unrestrained tiling solutions on the walls and floor, which can really boost your sense of aesthetic splendour.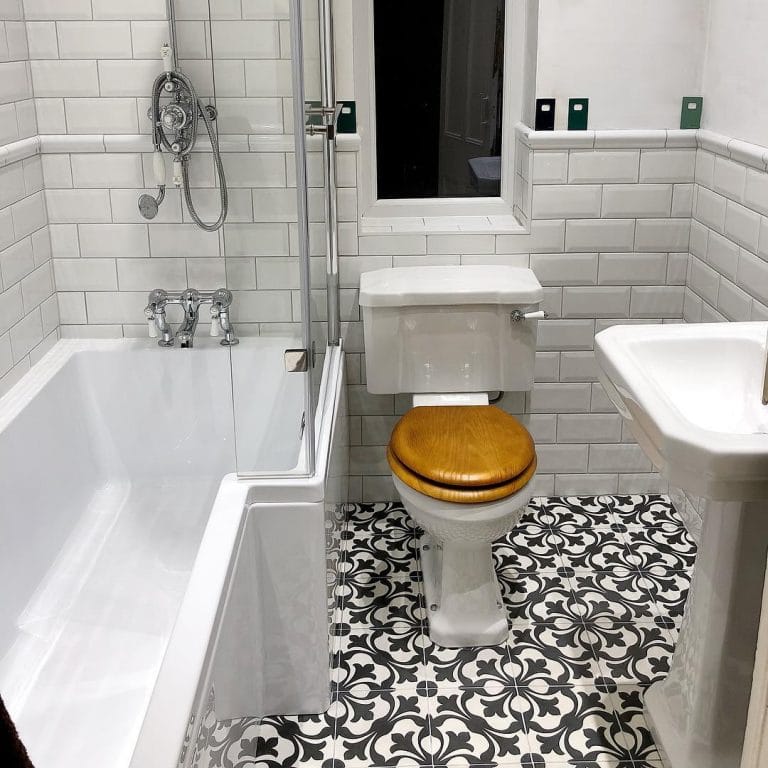 Unsure where to start with Victorian style bathrooms? Take our hand as we lead you into the hows, whats and whys of this classic period layout.
Stripped-Back Baths
Bathing was a ritual in the Victorian age. However, most people could only afford a basic tin tub and hot water was still a luxury in the home. Victorian style bathrooms like to retain the same freestanding tubs, but with the convenience of a modern plumbing system at their beck and call…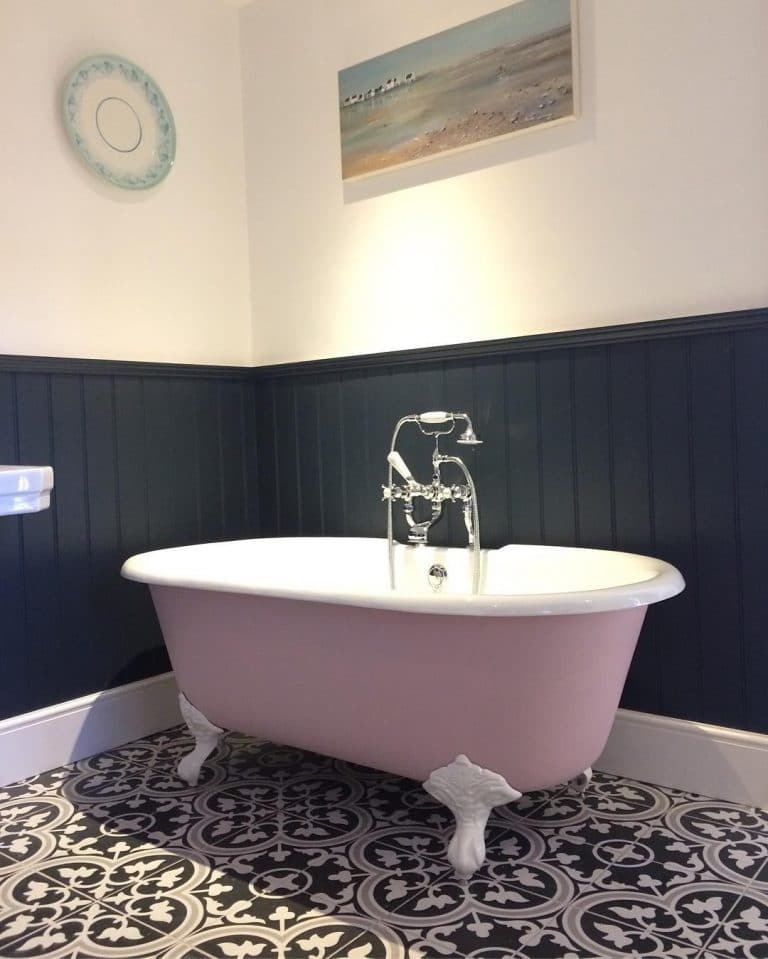 You can go for a porcelain bath with a tin, silver or copper façade on the exterior. Aluminium and cast-iron, on the other hand, can form the primary material if you really want to go for broke on the theme. These designs can curve upwards at either end or stay on an even contour – even, in some instances, be locked into a cuboid frame with surface panels. 'Dragon claw feet', as they're known, can round off the bottom for plainer choices.
Pedestal Basins And Washstands
One of the rules of Victorian style bathrooms is to let the primary, functional units rear independently from their background.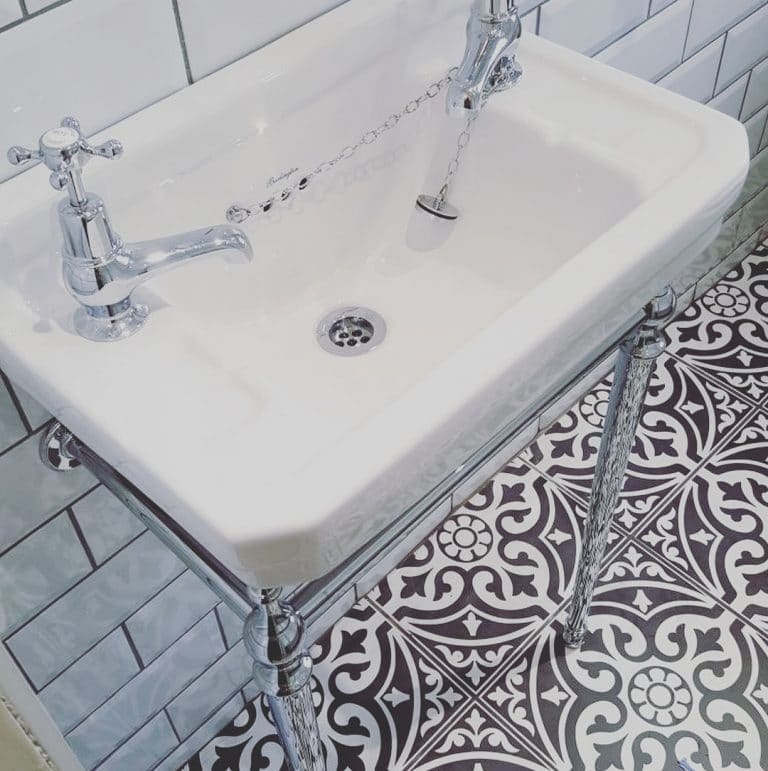 Sinks, therefore, don't meld seamlessly into a larger vanity unit. They may take the guise of a pedestal design, like a pillar broadening out at the top at the base – or a half-pedestal, where the lower portion is cut off and the upper is attached to the wall below a mirror.
White and silver is the main theme for a bonafide Victorian look. Decorated washstands are another option: some patterns bear vines, roses and metallic effects that are suited to darker bathrooms. A key part of the final sink implement is what you do with the taps, i.e. they can lean into extravagance and, indeed, might use that licence to retain a twist handle over a lift function.
Compact Toilet
Residents of the 1800s were only just discovering what an in-house plumbing network could do. Now it's a blessing that everyone gets to enjoy the privilege of a Victorian style bathroom, with a good imitation of what people expected in a rich setting.
Once more, we stress simplicity over flash, complex aesthetics. A wooden lid in beech, oak or whiter shades will hit the authentic grade. China toilets often come with a close-coupled cistern so the Victorian feel is given added weight and compactness.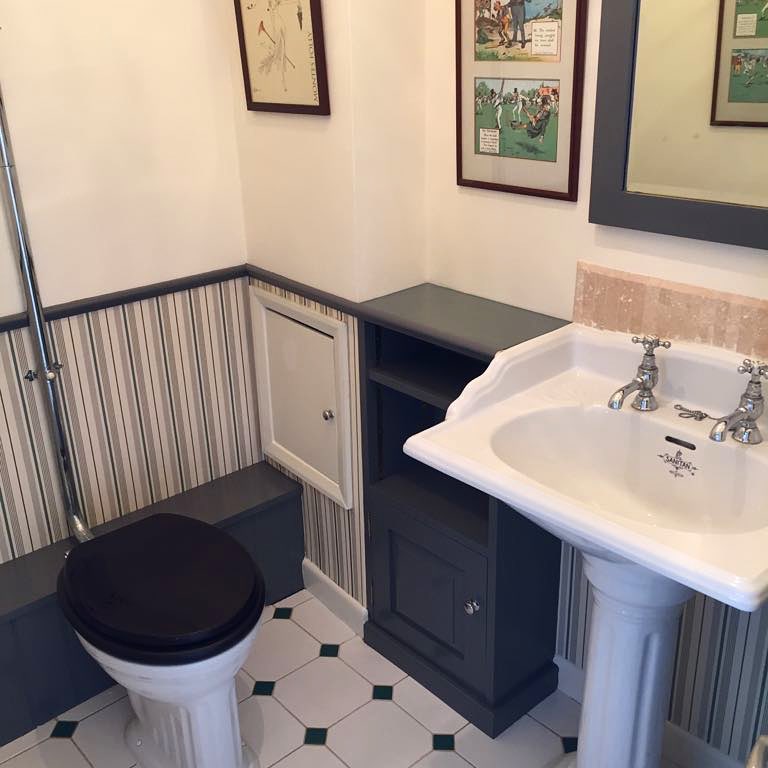 For flushers, examine whether you want a high chain – necessitating a cistern a lot higher up the wall space – or a ceramic or metal handle. The former will almost act as a statement piece for the bathroom, whilst the second choice is tougher to break but represents a concession to modernity.
Industrial Showers And Towel Rails
Yes, the idea of an authentic Victorian shower doesn't make much sense – such devices were crude and cumbersome to use. Yet we can put a forgiving lens on how this style can be realised in the 21st century. Exposed valves harken back to the industrial age: they are sleek, glimmering installations that will stand out well against caramel or dark grey décor.
Pay attention to the size of the faucet – a larger head will cleave closer to Victorian households. By opting for a square head, you'll help the concept inch forward to the present day. Like any contemporary shower, apply a screen door, elements of which can be flecked with the central colour scheme.
Towel rails follow a similar basic plan. They're fond of a 'radiator look' that can assume the visuals of cast iron, chrome, gold and brass. By draping a handful of gorgeous, thick towels over it, you'll offset the bare-bones impression.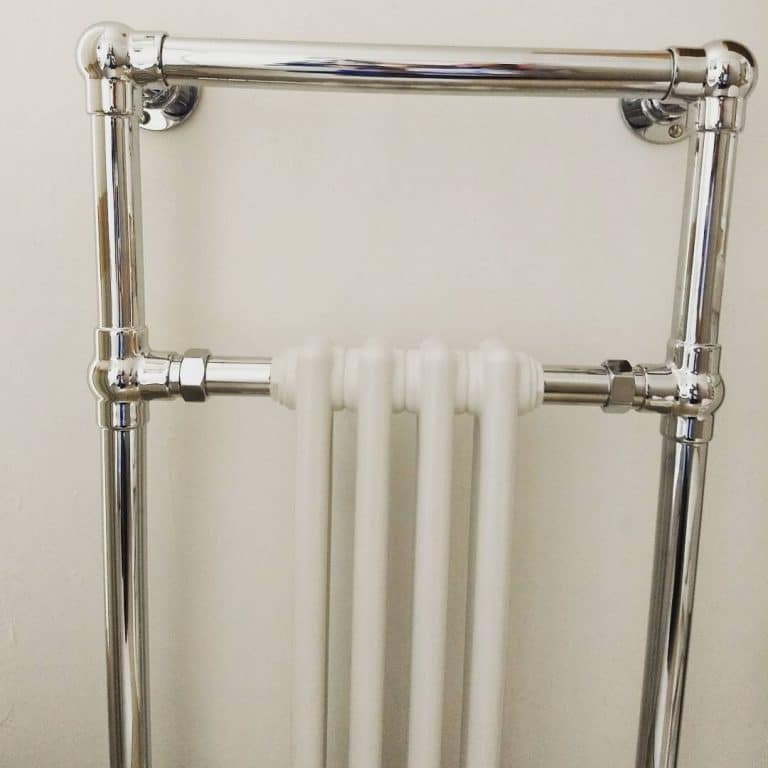 Tiling For Victorian Style Bathrooms
We've arrived at the section of your bathroom that Atlas Ceramics specialise in: namely, the tiling sections for walls and floors.
Most of what we've described already in our guide has been sparse, plain and free of ostentatiousness. Why? It's simple really – these features are designed to moderate a patterned surface running across the space. Tiles are at the very centre of what makes a Victorian style bathroom attractive. Squares, diamonds, rhombuses and more can line up against the relatively neutral elements around them, taking the brunt of your artistic sensibilities.
Black and white are the primary tones for a Victorian template. Cambridge tiles, for example, can run above cabinets as a chequerboard interior feature. Braemar cuts have a more grandiose aesthetic that's better suited to your floor. The triangular/square distinctions will announce themselves powerfully in the scheme of your Victorian furnishing.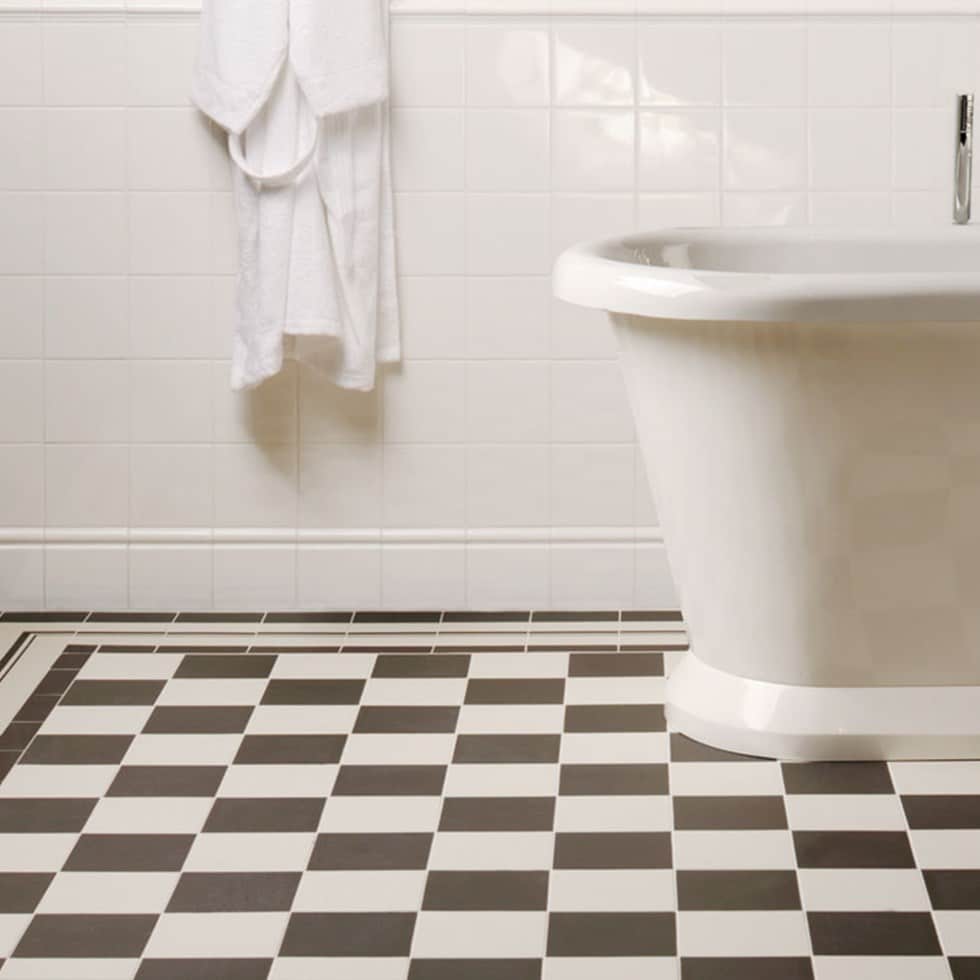 On the other end of the spectrum, you can pair plain tiles with a pattern, using up to three colours. We suggest the Lincoln tile for the floor, and a reflective grey or aqua blue style for the walls above it. These same visuals can be added to the shower, on the windowsill, or spread over the vanity piece at the sink. There's a lot to consider when planning your Victorian tile tastes…
That's why – as the capper for our ultimate guide on the subject – we'd love to discuss the thrust of your vintage bathroom design. Get in touch with Atlas Ceramics; we have a varied roll call of Victorian tiles for your project, whatever the scale.
With the right advice, your tiles will be the final mark of quality on a bathroom that stares the past in the face, and wonders how it can be given new life.