Retail Showroom / Tile Distribution
Atlas Ceramics has been importing and distributing tiles throughout the the U.K. for the last 36 years. Sourced from the very best manufacturers in Spain and Italy to give you confidence in the quality required, our products are at the leading edge of trends and styles to meet customer needs and market demands.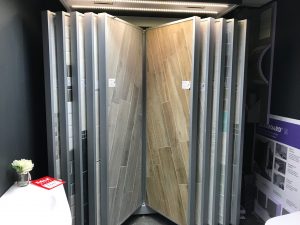 Here at Atlas we recognise that to satisfy the end user and secure the all important sale, our products need to be merchandised and displayed in the best way possible. We achieve this through offering various display options for you to use ranging from small desk top  displays to full room settings that show off the tile in the best way possible.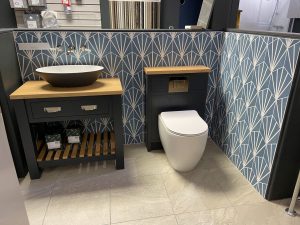 We can also offer a tile brochure that can be supplied unbranded or if you prefer a more personalised touch we can have them branded with your own company logo and details. 
Furthermore we keep excellent stock levels of our ranges to ensure your orders are satisfied when required and depending on the location of your showroom, we deliver in our own vehicles on a set delivery schedule. However if you are out of area this is not a problem as we supply many showrooms across the country via a next day delivery service by a third party carrier.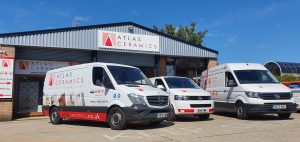 To discuss your requirements further please contact us using the details below: