Product Details
Metal Flag Holders with stake – 2pk
Tired of your business flags falling over in the wind? Then look no further. The Metal Flag Holder with matching stake is perfect if you are looking to install your flags directly into the ground to improve the stability of flag advertisements. To install, bore a hole into the section of land you wish to have your flags placed, approximately 580mm deep. Next, place your flag holder into the hole, and fill in the area around it. Once filled, the matching stake can be slotted in.  Your flag can then be attached.
The flag holder is approximately 580mm high. The stake protrudes 150mm up from ground level and is 20mm in diameter, fitting a flag with a 20mm diameter hole perfectly.
The Flags that we use are 3.5 metres in height, and are in new condition thanks to this holder. We no longer fear flags being blown over and driven over in poor weather conditions. Not once have our flags flown away and so, we recommend this product for any company looking for an easier and safer flag solution for their peace of mind.
PLEASE NOTE: Measurements are an ESTIMATE of size.
Installation of Metal Flag Holder:
Step 1: Bore the hole: The hole should be approximately 580mm deep.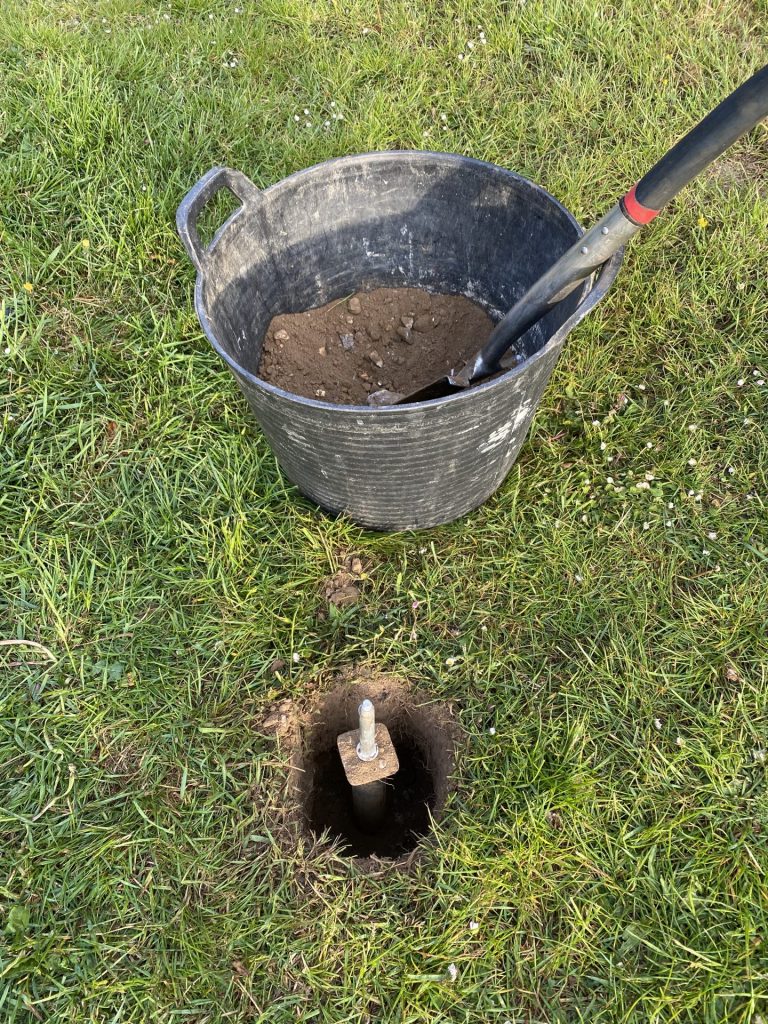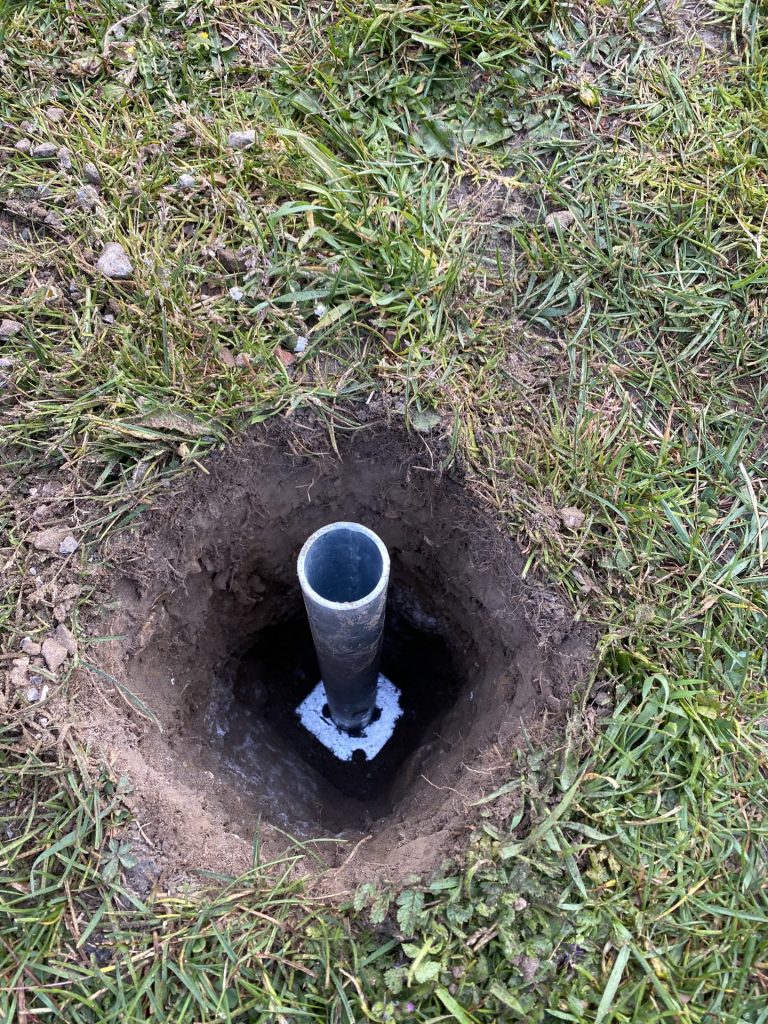 Fill in the area around the flag holder.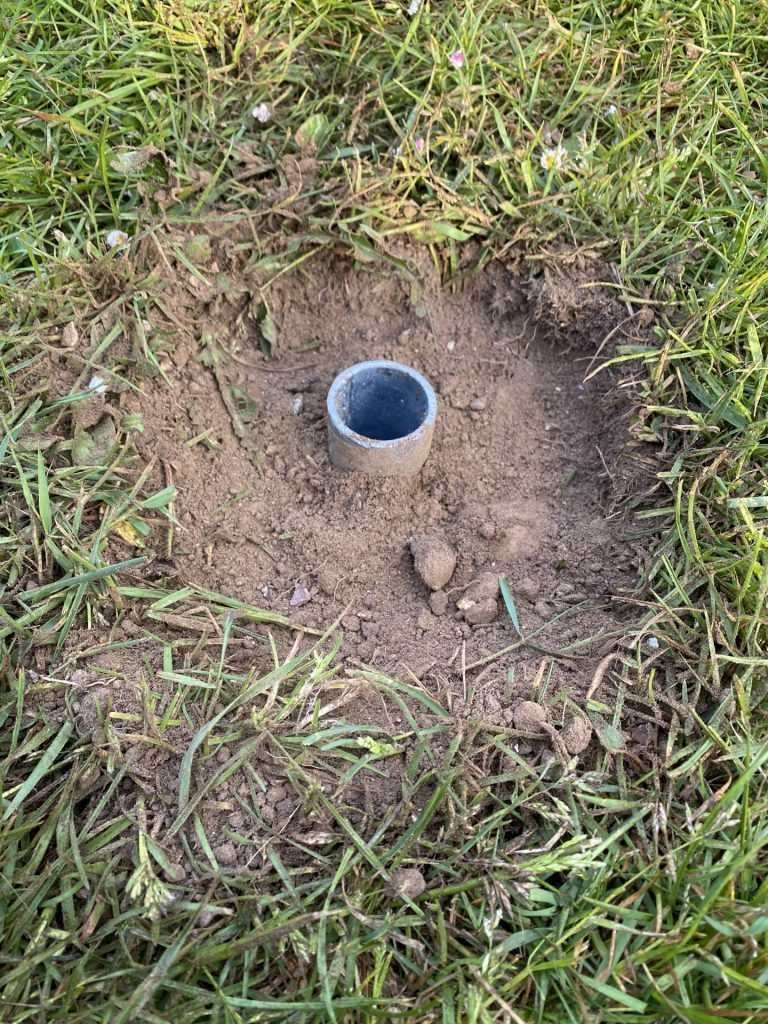 Apply Compatible stake included with product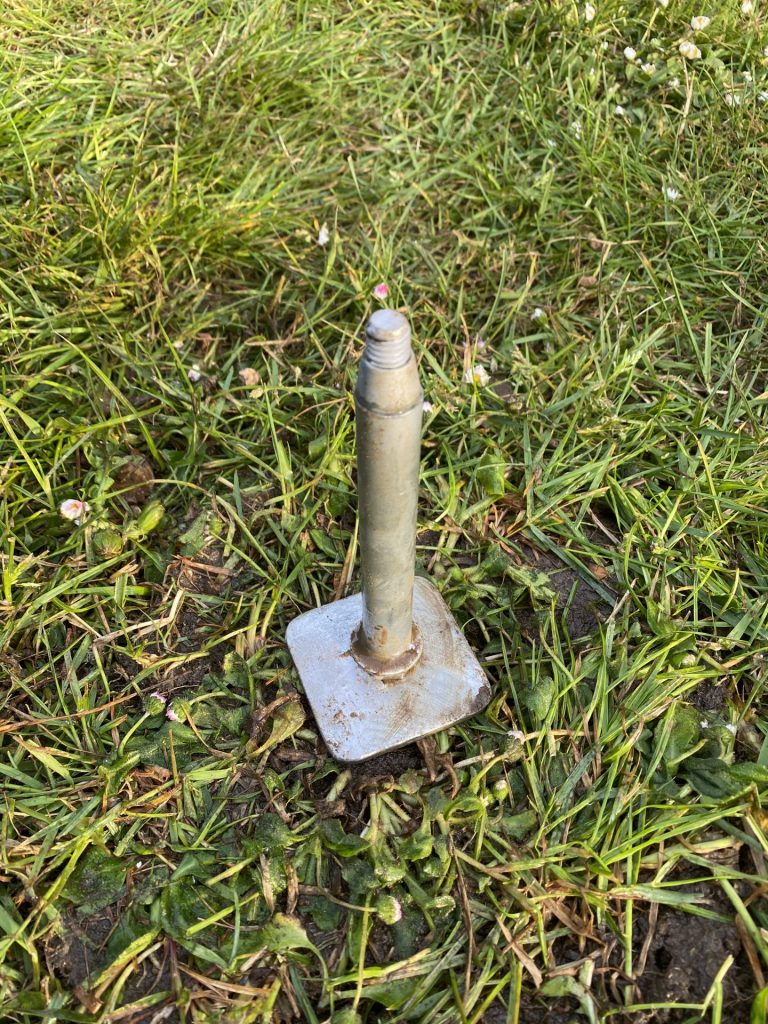 Insert flag onto the stake.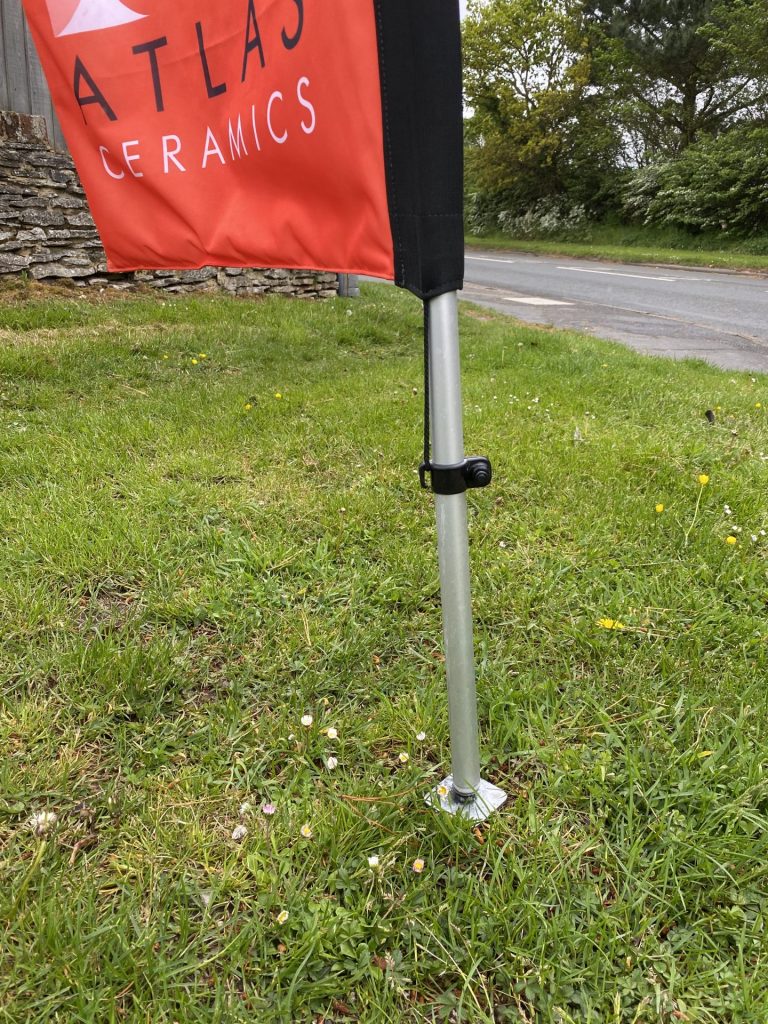 Flag is ready for use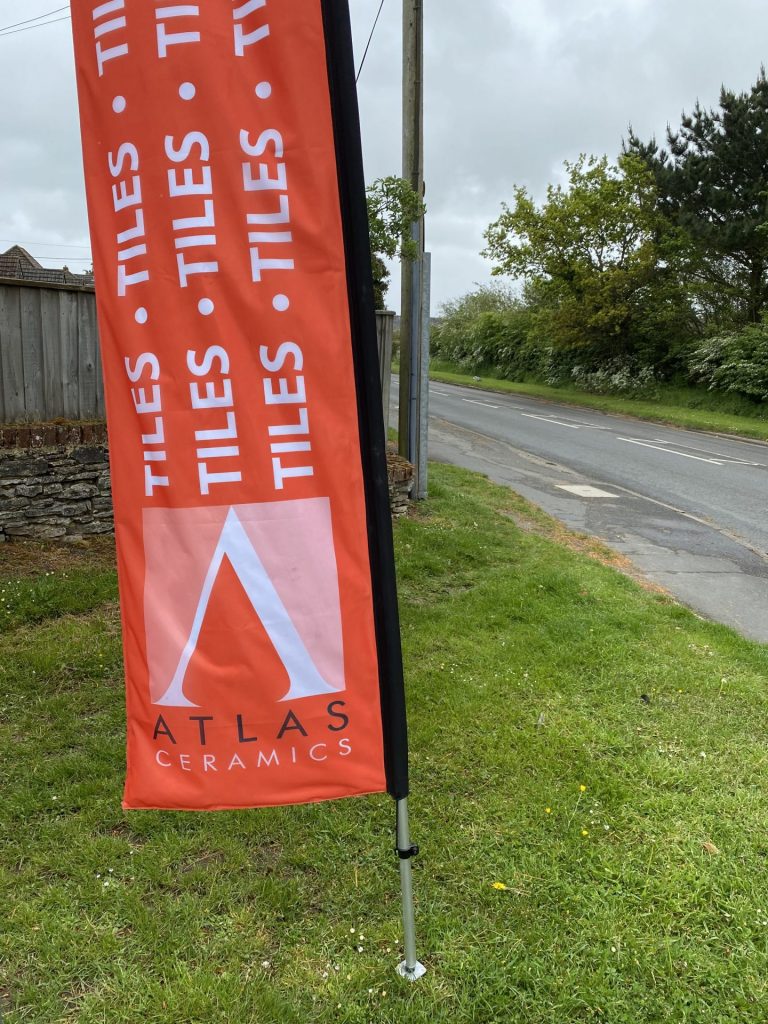 Buy your own:
If you require a different diameter for your flag holder, contact us via the details below and we will be happy to help you.
Email: info@atlasceramics.co.uk
Tel: 01425 621173
Alternatively, if this product is the right fit for your flags, you can buy on our website via the add to cart button above.
Product Attributes
| | |
| --- | --- |
| Product Code | FLAG_HOLDER |
| Categorised In | Uncategorized, Flag Poles |
| Product | Flag installations |
| Material | Chrome/Metal |
| Suitable Applications | outdoors |