Which Tiles Are Best For Outdoors?
Tiles are a great choice for outdoor spaces because they're hardwearing and low-maintenance. But if you're unfamiliar with outdoor tiling options, it can be difficult to know where to start.
There are a range of different outdoor tiles you can choose from, each with their own strengths and weaknesses. Even though there's so much choice out there, there's no need to feel overwhelmed!
We've compiled a complete guide to the best outdoor tiling options. Read on to find out the qualities of a great outdoor tile, and to compare the features of different materials.
From ceramic to metamorphic rock floor tiles, we've got you covered. You'll be choosing your perfect outdoor tile in no time!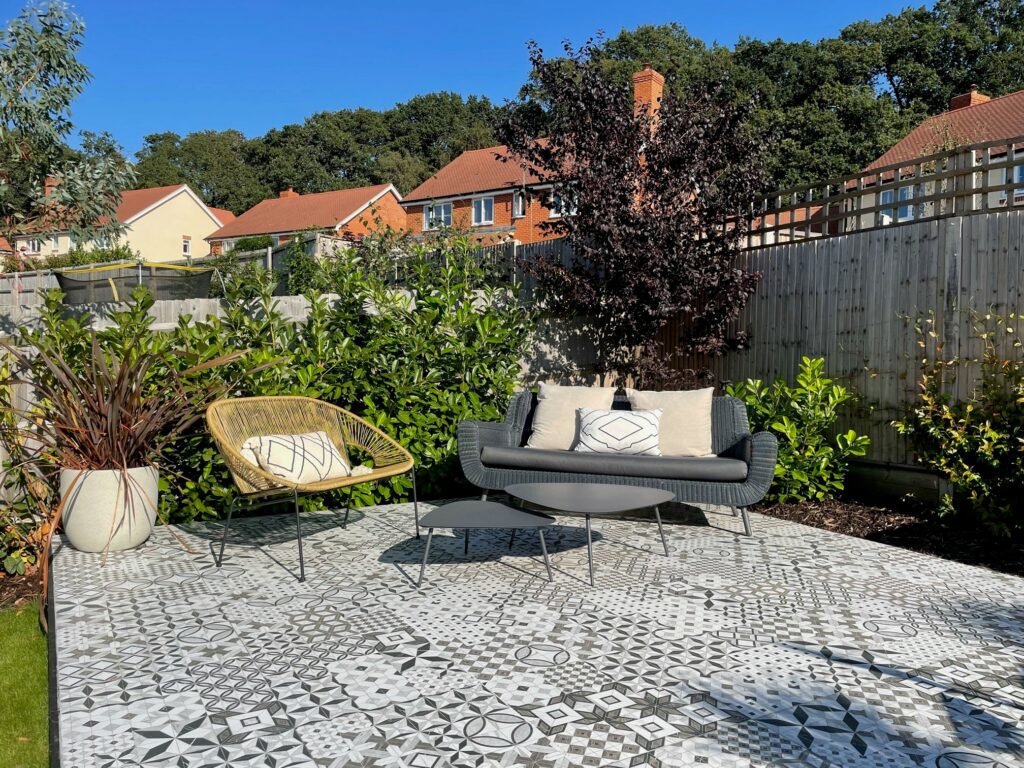 What Makes A Great Outdoor Tile?
There are a number of factors to consider when selecting the perfect outdoor tile for your home.
For a tile to be high-quality and fit for purpose, it should be durable, slip and frost resistant, hard, and stain-proof. If your tiling solution ticks all these boxes, you're on to a winner!
Durability
Because it must withstand weather and the wear and tear of nature, an outdoor tile should be more durable than an indoor tile.
Your tile choice will differ depending on the weather in your area- some harsher climates will require a more durable tile, while balmier areas won't need such hardwearing flooring.
Slip-Resistance
A good outdoor tile is slip-resistant, providing vital protection against trips and falls in the outside areas of your home and garden. Alternatively there are treatments such as Lithofin's Anti-slip kit; The Lithofin Anti Slip Fluid chemically reacts with the surface of ceramics, enamel and silicate containing natural stones. The product etches small cavities into the surface, thereby increasing the slip resistance. Moisture is often inevitable in your patio, so the texture of your tile must provide some texture that prevents slippage.
A non-slip surface is a necessity for outdoor areas, whether or not you've got young children running around!
Hardness
Unlike the tiles that are used for indoor areas, outdoor tiles must be especially hard to withstand weather and all manner of hazards.
All good outdoor tiles are hard, but the exact strength level you opt for will depend on the level of use you anticipate. Different homeowners will, of course, use their garden and patio spaces differently, and your tiles should reflect this.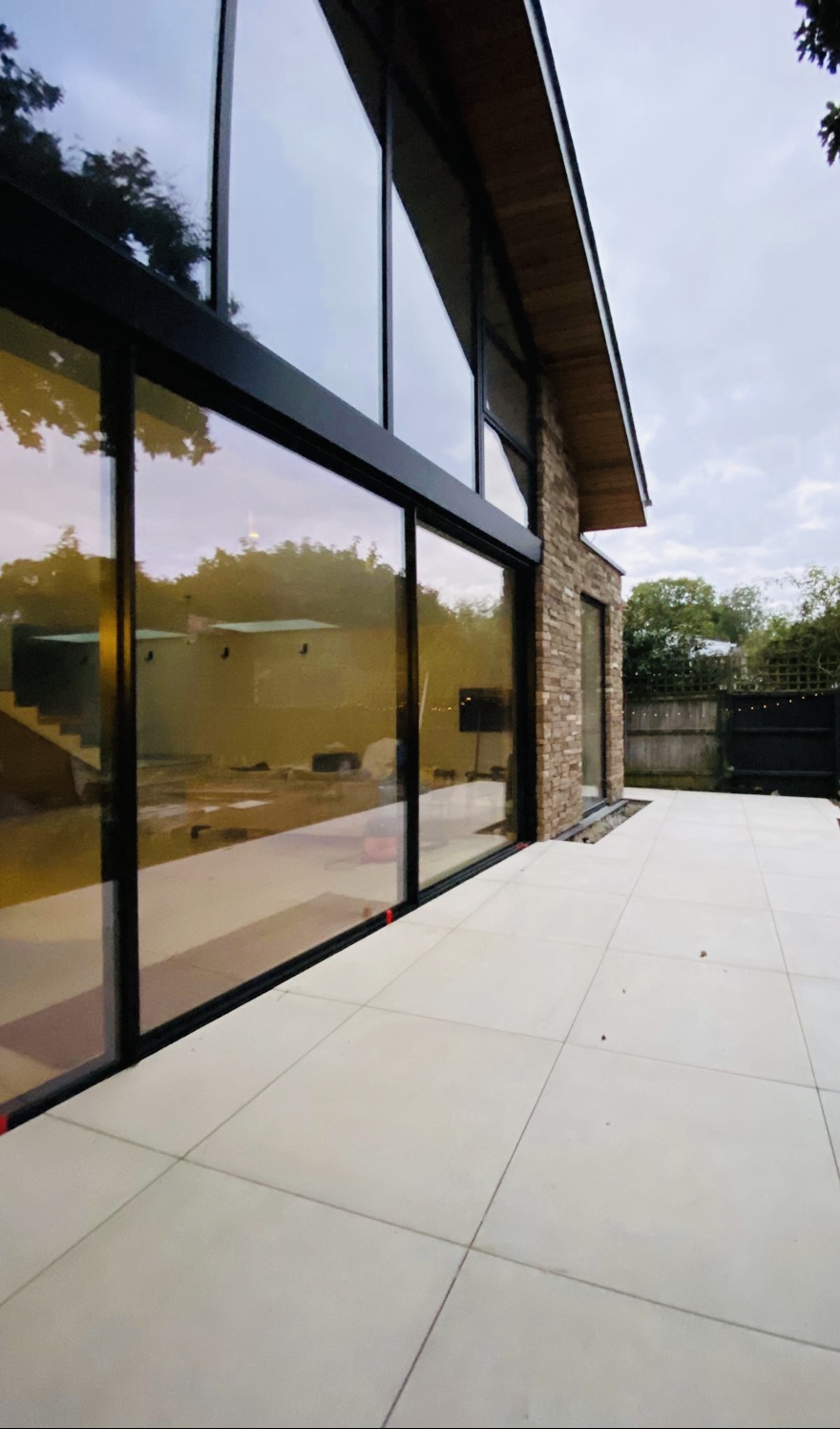 Frost Resistance
All great tiles have some level of frost resistance, though if you live in a location exposed to the regular cycle of freezing and thawing, your patio tile will need to withstand extreme temperature changes.
In freezing temperatures, porcelain has a very low water absorption rate, and this minimizes the risk of your tile cracking when absorbed water within the tile freezes.
Stain-Proof
A good outdoor tile should also be stain-proof, whether that be by design or using a tile treatment, allowing you to easily wipe away any spills without worry. Even though stains can often be removed with the natural solutions we discuss here.
Great Outdoor Tiles
Now you know what to look for when tiling an outdoor space, let's get specific. Here are some of the most popular types of outdoor tile for you to consider.
Porcelain Tiles
Though they're commonly used in bathrooms, these clay-based tiles make a great outdoor option for your patio or deck area. They are non-porous, durable, and fade-resistant.
Because they're baked in a kiln, porcelain tiles can withstand extreme weather without cracking like stone. They will never absorb water, even during a downpour, and this means that they'll never crack when frost sets in.
You can read more about the difference between porcelain tile and other types of clay tile here.
Natural Stone Tiles
Natural stone tiles are made from either granite, slate, limestone, or travertine. They are a popular choice because of their aesthetic.
These tiles are a slightly more decadent choice; you'll pay a little more for their impressive appearance, in contrast to quarry tiles, which are comparatively cheaper.
Although it looks chic and is also very low-maintenance, polished natural stone tile can also get slippery when wet. For a safer choice, opt for tumbled or honed natural stone tiles.
Marble Tiles
Marble tiles are popular because they give a sophisticated finish, and there are many colours to choose from, including black and white.
Marble is, however, slightly softer and more porous than other tile materials, meaning it needs sealing before it can withstand heavy foot traffic and weather extremes. Non-slip marble is the best choice.
Alternatively there are many marble finish porcelain tiles which don't require treatment, such as the Elgin Matt Marble range. So you can have all the luxury without any of the hard work!
Granite Tiles
Granite is the hardest natural stone money can buy! This means that granite tiles are very resilient and durable.
If you live somewhere prone to extreme weather shifts, granite is a great option. Tiles are available in a wide range of colours to suit your décor.
Slate Tiles
Although slate is softer than marble and granite, it's still tough enough for outdoor use in any deck area.
What makes this material unique is the fact that no two tiles are ever identical; their texture and colour varies, creating an interesting visual appearance. Natural slate tiles come in earthy colours, such as grey, brown, green and tan.
Composite Decking Tiles
Composite decking is made from a mixture of wood fibre, plastic and a strong binding agent. Together, these components form a material that is denser, heavier and sturdier than ordinary wood.
Final Thoughts
Hopefully you'll now have a clearer picture of the best outdoor tile options available to you.
Your choice will depend on your specific requirements. There are a number of factors to consider, which include the weather patterns of your area, the expected footfall of your patio, and your personal style.
Whether you opt for ceramic, quarry, or even matte finish porcelain tiles, just make sure that your choice is durable, hard, and slip-resistant. As long as you've got these important boxes ticked, you can't go wrong!
FAQs
Can I Use Wood Tiles For Decking?
If you're looking for a maintenance-free alternative to real wood, wood effect tiles are a great option for your decking. Made out of different non-wood alternatives, they provide the natural warmth and beautiful texture of traditional hardwood flooring along with the benefits of porcelain.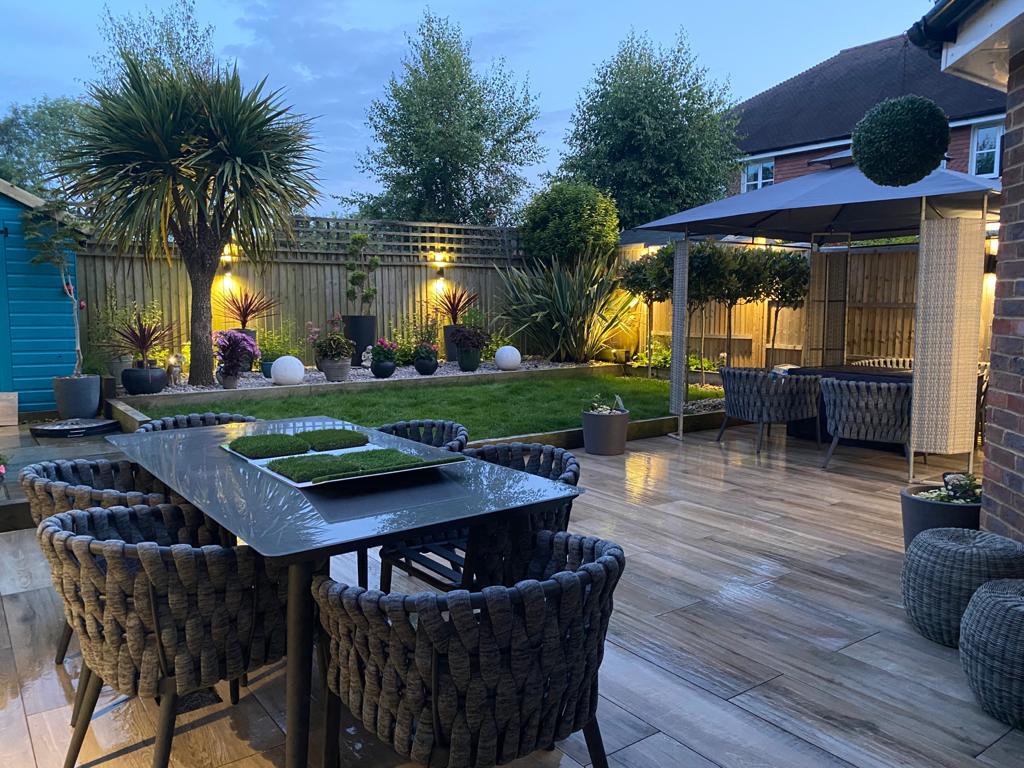 How Can I Stop My Tiles From Getting Slippery?
The only effective way to prevent slips is to choose a non-slip tile for your patio, made of natural stone or any other material treated with a slip-resistant finish.
Can I Use Ceramic Tiles Outdoors?
You certainly can! Just be sure to choose an unglazed ceramic tile with a high PEI (porcelain enamel rating), because this means that it is more durable and has a high slip resistance.