Can I Install Tiles On Hardwood Floors?
Hardwood floors are a warm addition to any home, but once they age or fall out of style, many homeowners may consider installing a new floor. Tiling is an attractive option that is low maintenance, easy to clean, and available in a variety of attractive colours and designs. View our video on "How to clean ceramic and porcelain tiles" here. Installing new tiled floors is relatively simple, but a common question many homeowners face is if they are able to install floor tiles over hardwood floors.
Before getting to our answer, the real question should be: why do you want to tile over your hardwood? You can tile over your wooden subfloors or old hardwood floor, but it is important that you follow the same rules as you would for any other suitable substrate installation.
If your hardwood floor is level and in good condition, it is possible to install tiles over the surface. You will need to do some additional prep-work to ensure a sound fit and a smooth surface, which we will cover in more detail below. You can view our "how to tile onto wooden floors" YouTube video here, and our other video on "how to tile onto wooden floors with a cement base backer board" here for more information on this topic. These videos are very useful, and also cover our recommended products to use during your installation!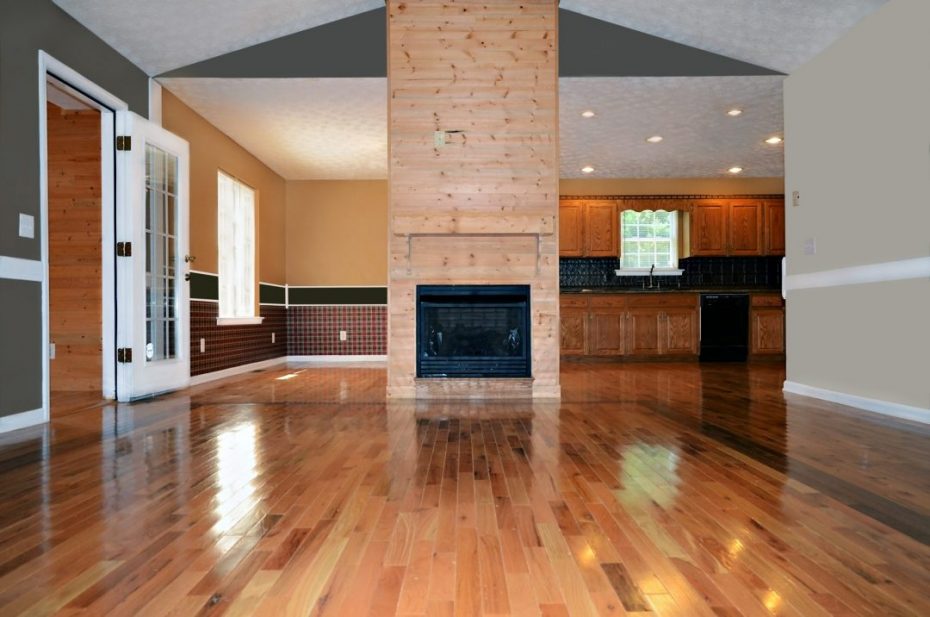 Motion Is Damaging For Tiles
Anytime you lay tiles, it is important that the surface has minimal motion. The main reason that tiling over hardwood directly is discouraged, is that wood tends to shrink and swell according to the weather. This constant movement can cause tiles to loosen or even crack above the wood.
Hardwood floors that are made up of smooth narrow boards or a smooth flat surface are a good candidate for tiling with few adjustments. Prior to laying down tiles on the hardwood surface, you will need to install a cement backer board on top of the wooden subfloor. We recommend the No More Ply Cement Backer Board. This type of backing is easy to install with a few screws and will ensure that your tiles have an even surface to bond with adhesive in the future. We recommend No More Ply self-drilling Torx screws for your backer board installation.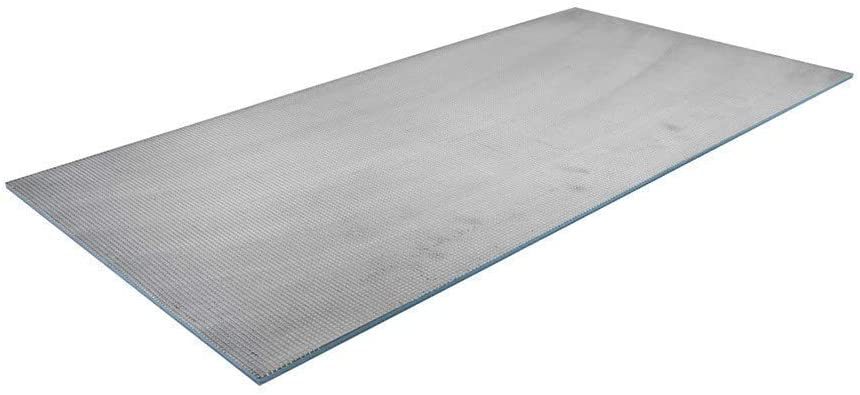 What Causes Wooden Floors To Move?
There are a few reasons that a wood-frame floor may move. One of the main causes is simply undersized framing. A wide frame can cause the subfloor to move more than usual. Many older buildings and homes feature framing that is larger than 16″. As a result, the subfloor is extended over a larger distance which causes more flexing than that of subfloor models of today. Many older houses are also built with a smaller frame, whilst current building codes require a larger frame. Smaller frames allow for more flexing and bouncing than modern framing, so the smaller the frame, the better the installation.
A subfloor that is not correctly anchored to the frame can also result in moving tiles. If your tiles move, it can cause the bonds to break and the floor to become uneven. One way to easily spot issues with your subfloor prior to laying down tiles is to dance around. Yes, we mean that! Dance around, walk, tip your body side to side to find cracks, creaks, or other areas on the hardwood subfloor or any subfloors that have movement. These simple issues can be fixed with extra fasteners prior to laying down new tile.
The wrong subfloor sheathing can also lead to movement, which is not good for tile installations. In modern homes, subfloors are usually made of 3/4″ plywood, but in many older homes, the subfloors are crafted from wide plank floorboards. It is important to have a least 1 1/4th inches of subfloor sheathing in order to have the right support for your tiles. So, if you have less than this height on your subfloor, even if it is your plain old hardwood floors, you will need to add substrate layers until you achieve the proper thickness.
Hardwood floors in particular are prone to motion because of their nature. Most hardwood floors are made up of individual planks that will have different rates of contraction and expansion. The only way to avoid movement when laying tile over hardwood floors is to secure the subfloor efficiently. This, of course, means fixing the wood to make sure that it stays in place.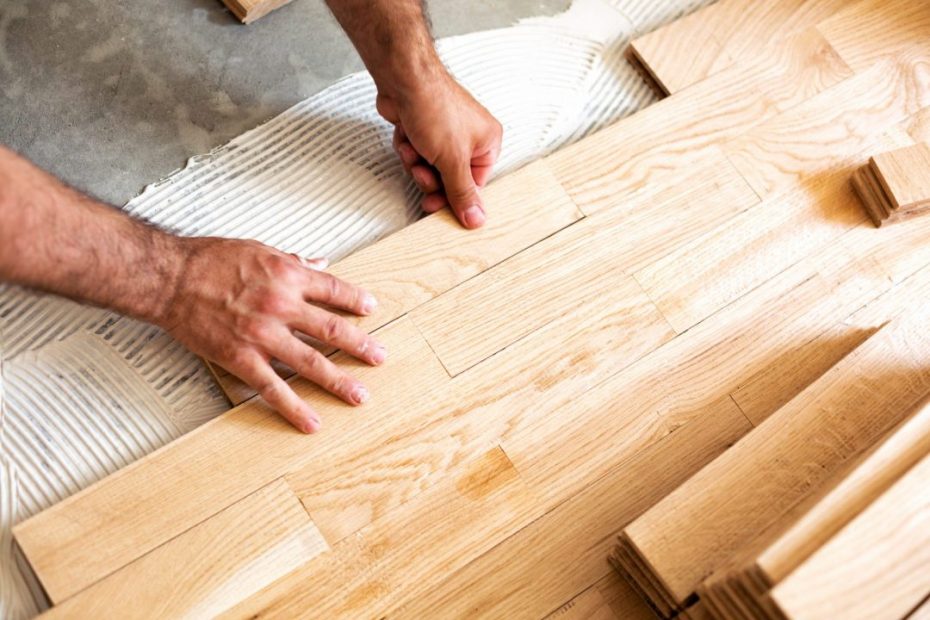 Clean Hardwood Surfaces Make Strong Bonds
In general, hardwood floors are coated with some type of polyurethane. This is done to seal the wood and keep it safe from the worst ravages that daily traffic can throw on it. Polyurethane helps to repel dust, moisture, oil and other elements that can damage the surface. Unfortunately, polyurethane also repels other substances that are seeking to bond with the wood, such as tile adhesive. In order to install tile over wood, you will need to remove any dirt or dust buildup on the surface, and then strip down the polyurethane so that your subfloor can bond with your tile.
The quickest way to get rid of that layer of polyurethane, as well as built-up grit and cleaning products, is to sand down the hardwood. Use a 30 grit or lower sandpaper to create a clean surface that is also slightly rough. The rougher the surface of your hardwood, the easier it will be for the tile adhesive to create a strong bond.
Final Thoughts From Atlas Ceramics
Although we don't recommend tiling over hardwood, you can if you prepare your surface correctly. In most instances, it is much easier to remove the old hardwood and install brand new cementitious backer board substrate, or general plywood as your subfloor. Both are excellent materials that will create a strong bond between that will help your tile last for years to come. You can also use a tile backer board, but it has a lower weight compatibility which may be a problem in high foot traffic areas. If you are planning to install tiles in wet rooms, such as the bathroom or behind counters, the tile backer board is a great option. The material is moisture-resistant, and for no foot traffic areas it is a perfect base layer.
If you do choose to install tiles over your existing hardwood floor, follow the tips we have listed above. This will help give your tiles a solid base that will stop them from moving or cracking over time. If you are in need of tile advice or if you are considering upgrading the flooring in your home, you can give us a call on 01425 621173 for more information and we will be happy to help.