Can You Have Underfloor Heating In A Wet Room?
Wet rooms have been trending recently in the world of interior design. They are a great way to add value to any property while also making your regular bathroom much more functional. One of the aspects that can detract from the luxurious feel of a wet room however, is ice-cold floor tiles. After all, nothing can shock you out of a feeling of comfort quicker than cold feet as soon as you step out of the shower or bath. If you happen to live in a colder climate, your wet room may even be the coldest place in the house. There are a few ways to warm up a bathroom, one of which is through heated floors. While underfloor heating may be common in a bathroom, is it also possible to be installed in a wet room?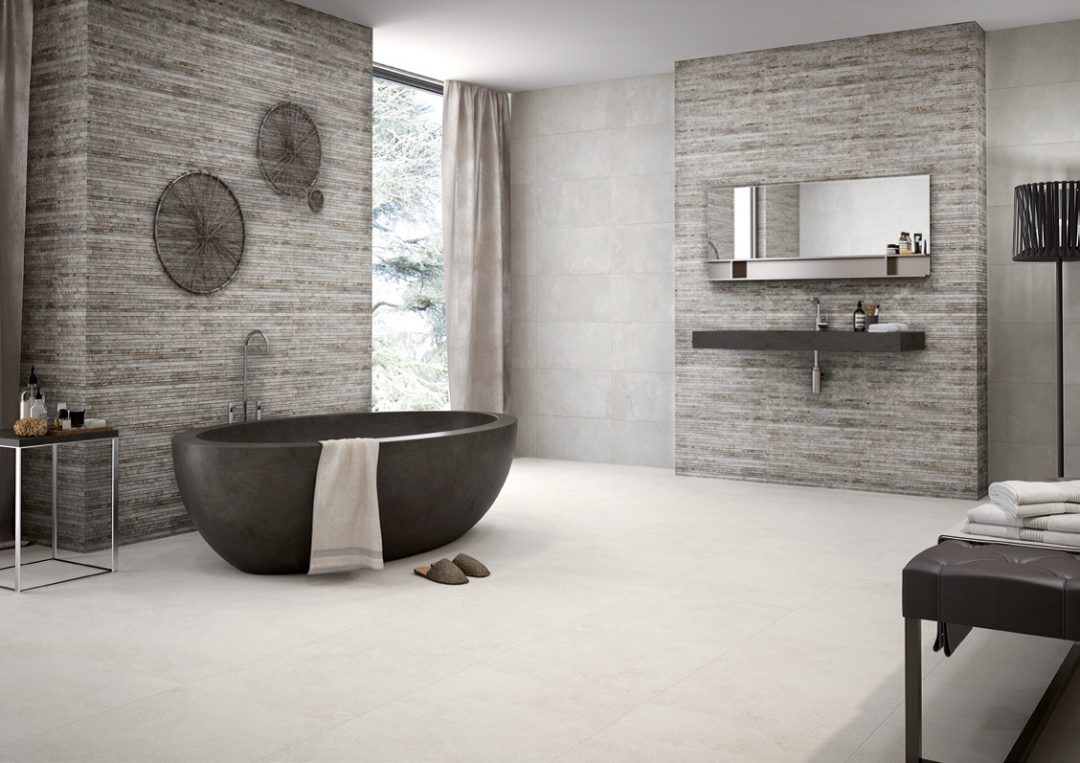 Common Methods of Warming A Bathroom or Wet Room
The most common method property owners use to heat a wet room or a bathroom is by adding a heated towel rack. Not only is this option budget-friendly, but it also helps to keep the air dry and crispy. Unfortunately, heating racks do very little to heat the floor or even the rest of the bathroom. Towel warmers use convected heat which is often pulled into the rooms exhaust system before it has a chance to be of any benefit. There is no point in turning off the fans in this area because the room will simply get humid and sticky. The next best option is by warming the tiles themselves in the wet room instead. Not only will this lend a sense of luxury in your relaxation space, but it will also keep your feet warm all year round.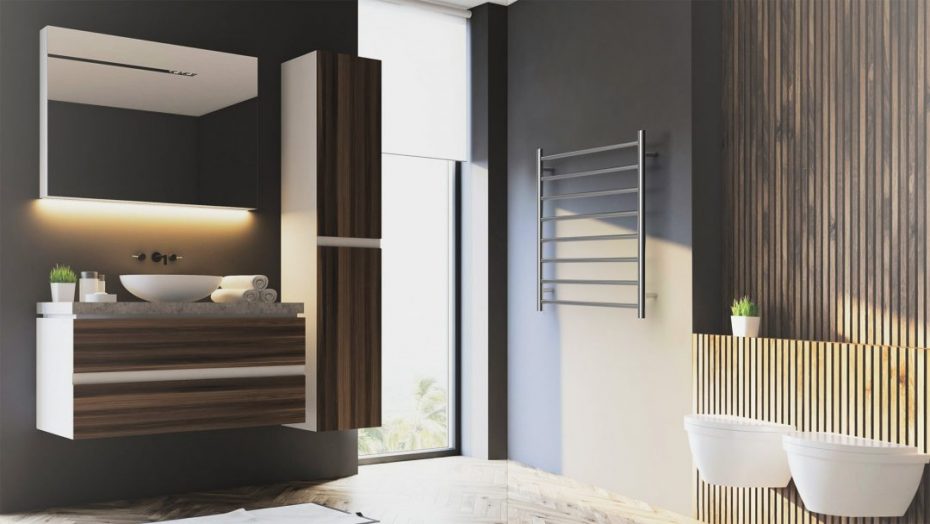 Types Of Underfloor Heating Used In Wet Rooms
There are two types of heating that can be used under the floor of a wet room or bathroom; a water system or an electric system. Both are highly effective in keeping your floors warm all year long, however, they are vastly different in operation and complexity.
Electric underfloor heating is efficient and easy to install. It can be used in any room regardless of what type of flooring is used. Electric heat is generated from wires that are laid under the floor. The heat from these wires is gentle and will spread over the wet room floor surface in a way that not only heats the tiles but also offers radiant heat throughout the entire room.
On the other hand, water underfloor heating systems are close in similarity to radiator systems. Instead of being a standalone unit above the floor, pipes will run under the floor to provide heat. A special layer under your tile will need to be built to accommodate a water heating system, in addition to the system being added to your regular plumbing. This type of wet room heating is not very cost-effective and also requires more upkeep than an electrical system. Therefore, an electrical wire heating system would be your best bet for underfloor heating.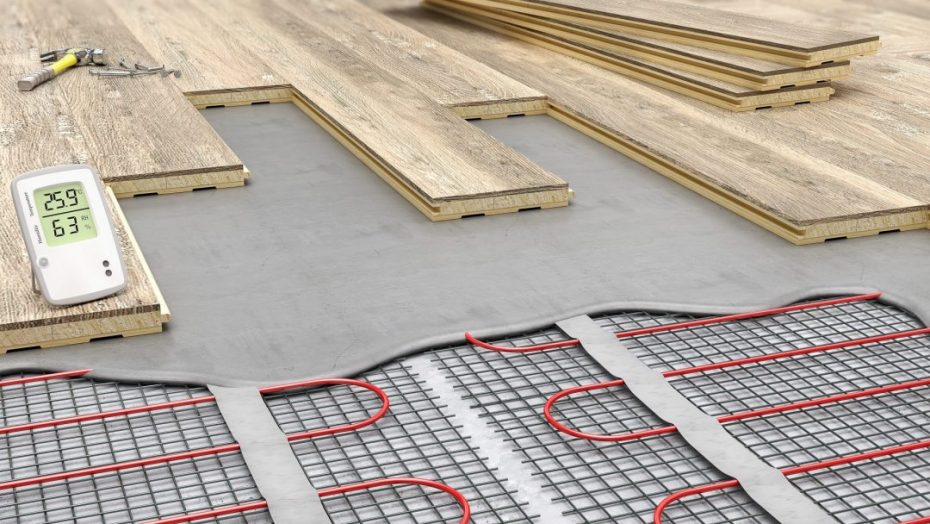 Wet Room Underfloor Heating
Underfloor heating can be used in any room of your home, even your wet room. Traditional heating solutions such as a radiator has a dramatic effect on the layout and design of your wet room. Including your wet room in your HVAC system is also an option, but it will end up increasing your energy bills dramatically. Underfloor heating on the other hand is the perfect yet affordable way to heat your wet room. Electric underfloor heating won't have any impact on the visible design, style, build, or layout of your wet room. Oh, did we forget to mention that it is also a cost-efficient heating solution that will not increase your energy bills by very much? This is a very true statement when it comes to electrical underfloor heating systems.
Can You Use Electric Underfloor Heating in a Wet Room?
Usually, water and electricity should never be mixed, but in the case of underfloor heating, electric is the logical option. Using an earthed IP68 rated system for your electrical underfloor heating solution will give you the warmth you crave while being completely safe. Using an electric system under the floor won't compromise the tanking process of the wet room in any way.
Once the drainage elements have been installed, a waterproof membrane will be laid over the subfloor. Then, the electric underfloor heating system will be placed over this membrane, followed by the tile adhesive and then the tiles themselves. Not only will your tiles remain watertight, but you will also get the benefit of underfloor heating. For a extra luxurious experience, you can even install heating elements under the tiles in the shower and on the walls.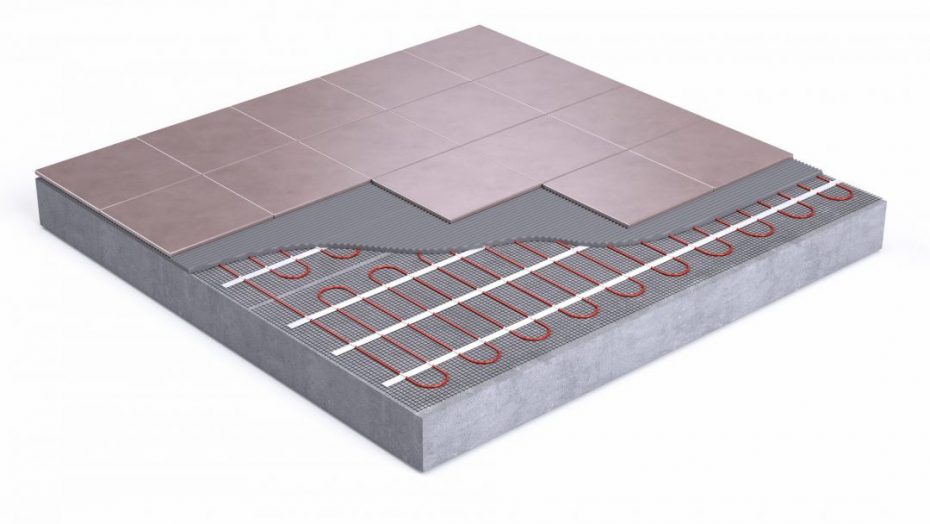 The Benefits of Using Underfloor Heating in a Wet Room
The main benefit of using underfloor heating in your wet room is an upgraded user experience. Electric underfloor heating is affordable to install, easy to maintain, and provides heat on demand. Increasing energy costs is always a concern as is maintaining a home that has energy-efficient features. Electric underfloor heating hits both points by being better for the environment and easier on the wallet.
There are never cold spots when using an efficient electrical underfloor heating system, and there is also no need for periodic maintenance. All of the electricity used is transformed into heat energy making it 100% efficient. Wet room floors are often bogged down with excess moisture, a heated floor helps to maintain cleanliness by reducing humidity and keep the floor dry. Of course, there is also the benefit of increasing the overall value of the property in the event you choose to list the home for sale later down the line.
There you have it. Our best tiling advice on underfloor heating. Please feel free to visit our website and see our recommended products for underfloor heating. Thank you for reading.