How can I make my Bathroom look bigger?
The bathroom is an important part of any household and in a domestic setting, the bathroom is seen as a haven of luxury and relaxation. A place to unwind after a hard day's work.
It is the most popular space within the home for installing wall and floor tiles. This is because tiles provide a waterproof, sanitary solution that surpasses the qualities provided by other materials such as paint, carpets and wallpaper.
If you want to refresh the look of your bathroom, there are plenty of options to consider in terms of design, colour, style and layout.
But what if you want your bathroom to look bigger?
Creating a spacious, airy environment is essential for homes with smaller bathrooms. By adding bathroom tiles you can potentially add value to your home.
Tiles are also able to offer a variety of unique surfaces and finishes that cannot be achieved with other materials, allowing you to create a truly personal and stunning design.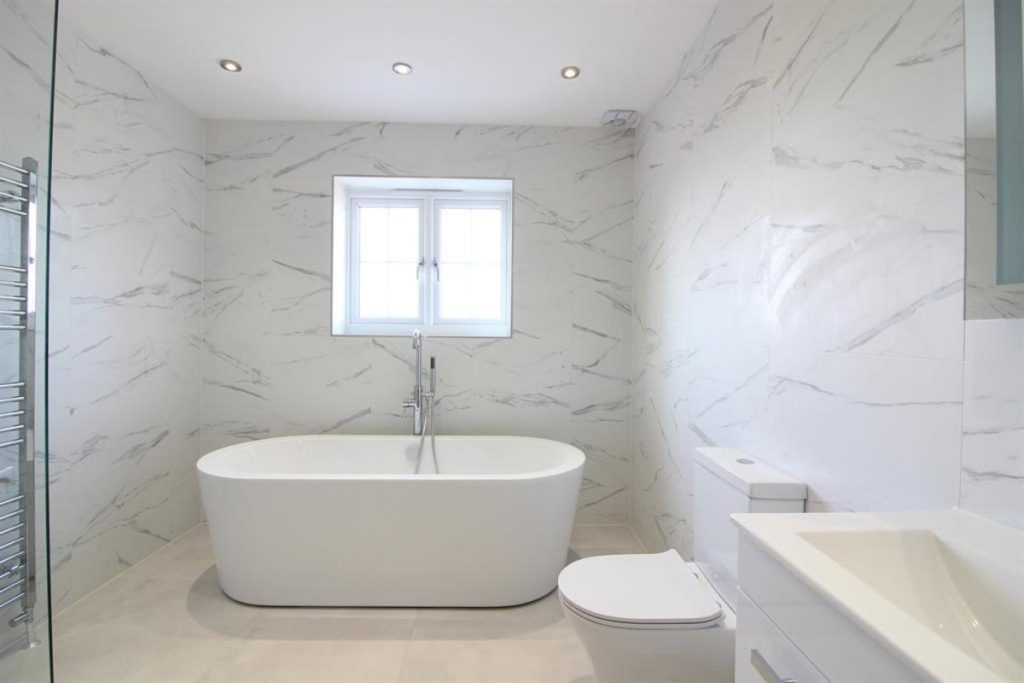 So how can you make your bathroom look bigger?
With tiles in place, a bathroom is much more hygienic and with their easy wipe surfaces and waterproof qualities, bathroom tiles really help in keeping the space fresh and clean, time after time.
With lighter coloured tiles, or tiles with a white or cream hue like the Studio Ivory Wall tile, you can make even the smallest bathroom appear much more spacious. This is because softer colours reflect more light around a room allowing the bathroom to feel more open and airy.
You could also consider bathroom floor tiles for your home.
If you use the same colour throughout the room, you can create a very spacious effect, with the wall and floor tiles flowing into each other.
Using a similar coloured grout helps to keep the décor flowing smoothly, without breaking up the space.
Using coloured grout or darker coloured tiles can have an unfavourable effect on a smaller bathroom, only adding to the confined nature of the space.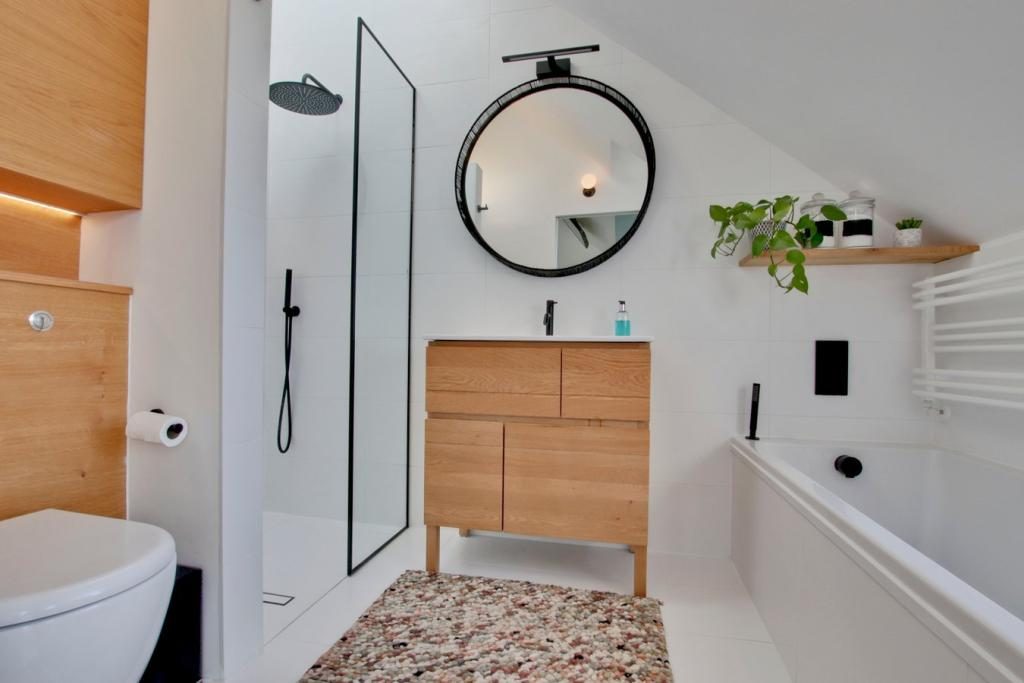 Tile Size
Another way to make your bathroom look bigger is to consider the size of the tiles you wish to install. If the layout of your bathroom suite and furniture is quite complex you may want to avoid using very large tiles, as some of the tiles might have to be cut down significantly in order to fit into tight spaces.
However, if the tiles are fitted and not much cutting is required, you could be left with an impressive finish indeed, with larger tiles opening the space up and enhancing the look and feel of the room completely.
Because you have a smaller bathroom, the spacing between your sink, shower, bath or toilet might be very compact.
In these cases, a smaller tile size may be a better option, allowing the space to flow much more freely. But remember to choose those fresh, natural colours to help give a luxurious, spacious feel.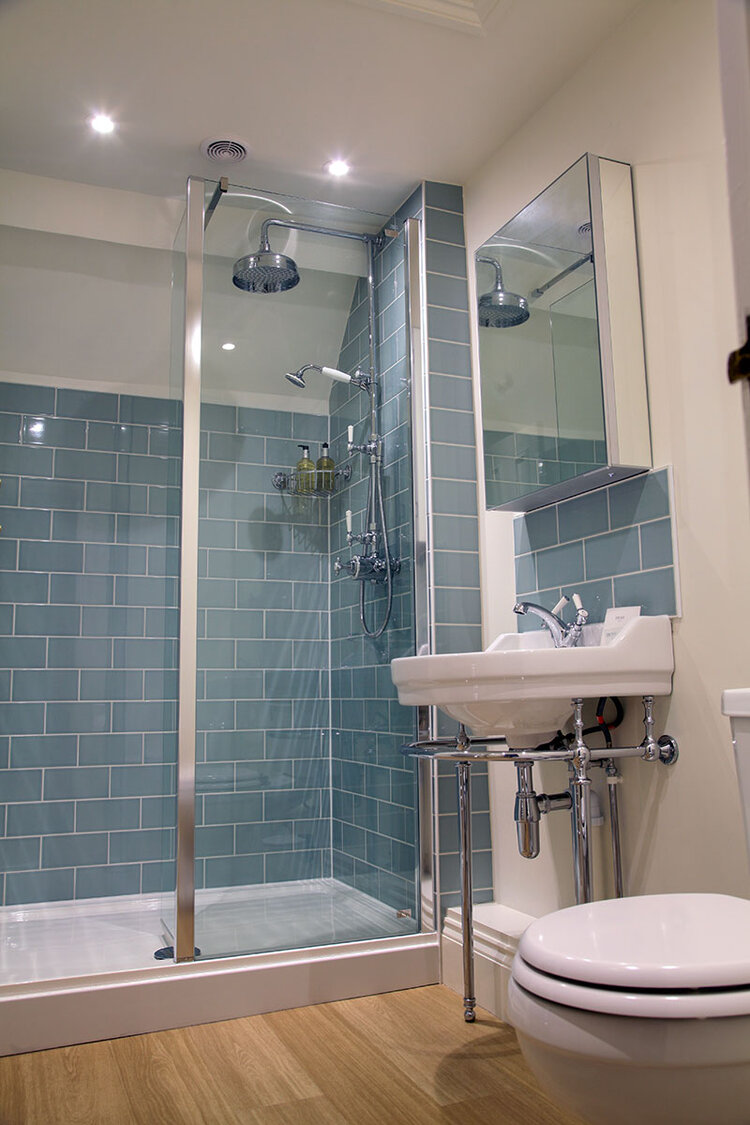 Don't be put off by being confined to lighter colours though!
We have a huge range of bathroom tiles here at Atlas Ceramics, to suit all tastes and budgets so you can honestly say you have chosen a tile that is right for you.
You might also want to take a look at the border tiles and décor tiles we stock. Borders and Decors can enhance small, plain spaces and you can choose a design you are truly delighted with!