How Many Tiles Do I Need?
It may seem a little overwhelming to work out just how many tiles you need to create the perfect finish to your room, but don't panic; here is everything you need to know to make sure you don't run out half way through the job.
It is important to ensure you have enough materials for the area you plan to cover before starting.
You may find that when you return to your supplier for extras, the line has been discontinued or the colour has altered just slightly.
Organisation is the key to any DIY job and so making sure you have the right materials before starting the job is essential.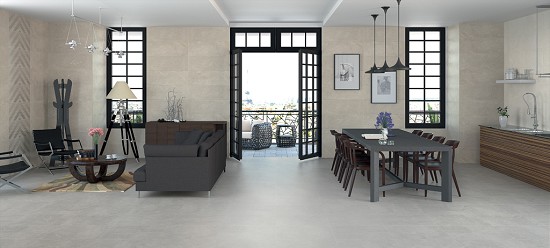 Measure Up
Take some time to carefully measure the room you intend to tile.
When you have an accurate measurement for both width and height (or length) of the space, be sure to write these down.
Multiple the height (or length) by the width or the area to give you the meters squared.
For example a floor space that is 3 meters by 4.5 meters would be 13.5 meters squared.
Don't worry about how many individual tiles are required as tiles are always purchased by meters squared.
If you are tiling more than one area (i.e several walls), go through the process above for each space and add the totals together.
When working out how many tiles you need, always add 10%-15% to allow for breakages, waste and pattern matching.
If you are laying a diagonal pattern on your floor do add at least 15%.
For ease just log on to our website and use our handy tile calculator to give you the information you need.