What Are Terracotta Tiles? Find out today
Terracotta is one of the oldest designs of clay ceramic tiles. Translated from Italian, "terracotta" means "baked earth." These tiles are porous, with a red colouring which relates with architecture in regions like Tuscany in Italy.
In this post, we'll unpack everything you need to know about selecting the best terracotta tiles for your project.
What are Terracotta tiles made of?
The tiles are made if clay, which is red in colour due to the clay's high iron content. Manufacturers mould this material into different shapes. The clay is heated in a kiln, reaching temperatures of up to 1,000 degrees Fahrenheit.
The result is a reddish-brown finish that looks fantastic on your roof, patio, or outdoor floors. Terracotta is readily available online from many suppliers across the globe. It is affordable and accessible at different price points, depending on the finish.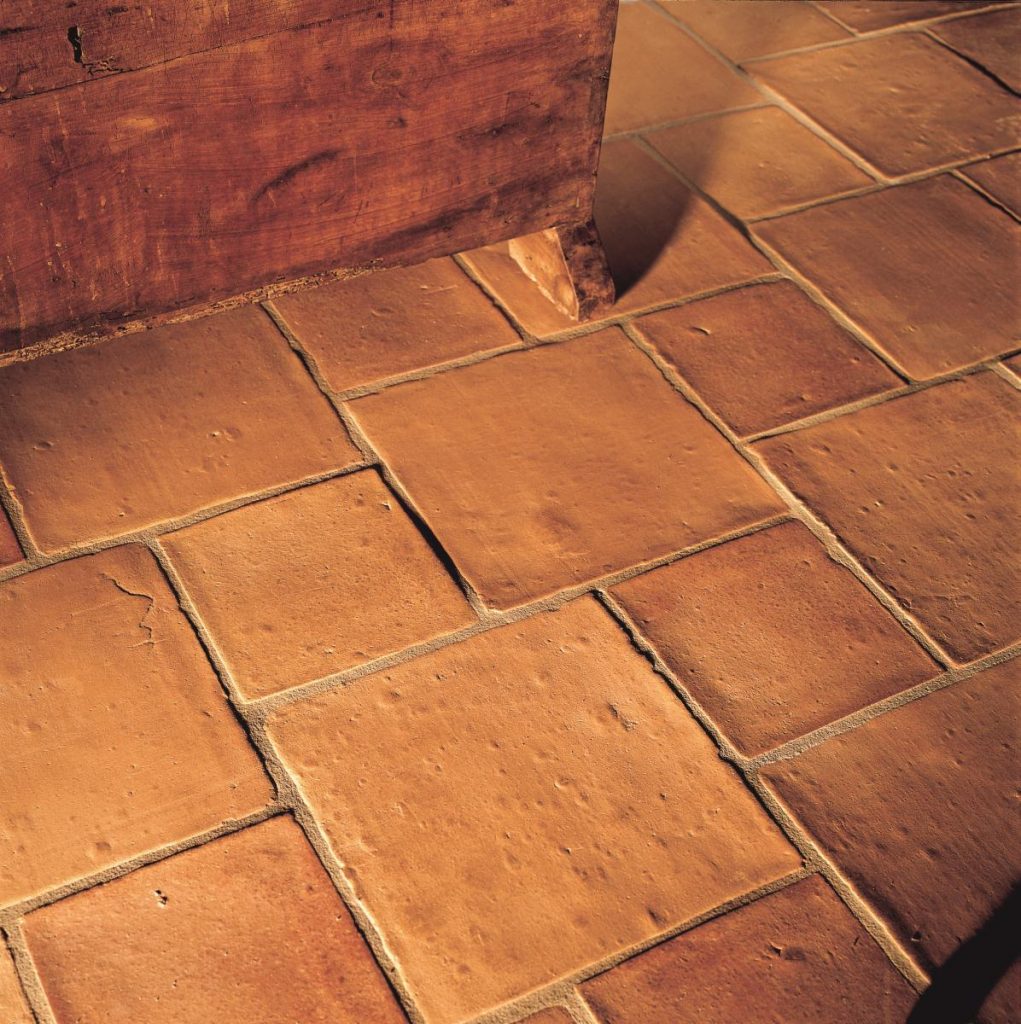 Do I Need High-Density or Low-Density Terracotta Tiles?
High-density terracotta tiles are suitable for applications like roofing. These tiles have a hardened finish, which is resistant to cracking and damage from extreme weather.
Low-density terracotta is a more affordable material but has far less resilience. These tiles crack easily. As a result, they don't suit flooring or load-bearing applications. Low-density terracotta will also be more porous, making it easier to stain the surface and damage the tiles.
Should I Choose Glazed or Unglazed Terracotta Tiles?
Terracotta material is available in unglazed or glazed formats. Glazed terracotta is put through a second kiln-firing process. The additional time under heat creates a glass-like surface on the top of the tile, which we call a glazed finish.
The glazing process ensures a water-resistant surface, which makes the tiles stain-resistant while toughening them for use in outdoor applications. However, glazing can alter the natural colour of the terracotta. This takes away the aesthetic appeal that the tile provides, which is why some people choose to have unglazed Terracotta.
There are hand-glazed or treated terracotta tiles available. Both featuring a sealant painted onto the surface. This method doesn't alter the tiles colour as much, and you get to appreciate the natural look of terracotta.
Glazing is critical for roof tiles and floor tiles. This is because they ensure that you get a waterproof finish that holds up to the demands of high foot traffic areas in your home.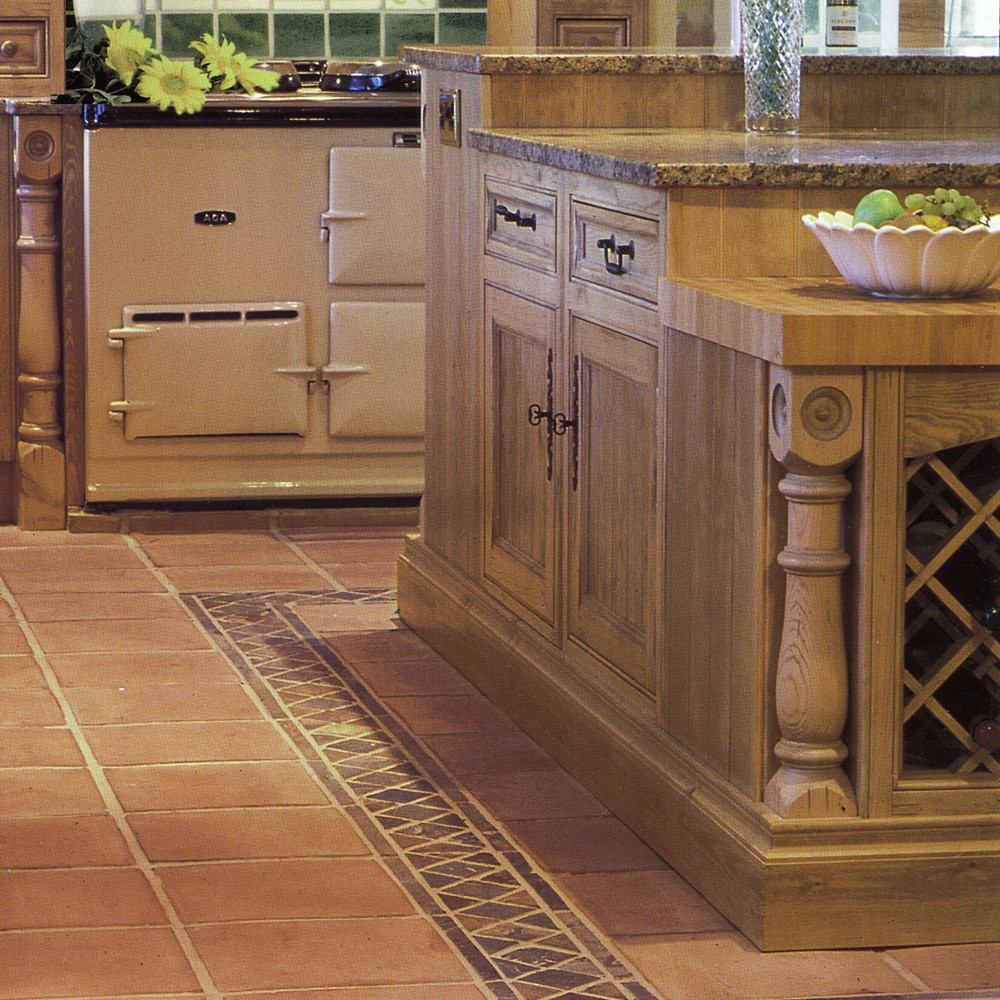 What Is the Difference Between Handmade Vs. Machine-Cut Terracotta Tiles?
You have the option of purchasing handmade or machine-cut terracotta tiles. Handmade tiles provide an authentic look. However, they don't have the same ease-of-fitment as machine-cut tiles. You also have to pay more for the handmade process.
Mexico and southern European countries have a legacy of working with terracotta that extends back thousands of years. Handmade tiles from these regions can be some of the most expensive available. Handmade tiles provide an authentic look, but they require specialist fitment that will drive up your installation costs.
Machine-cut tiles are a good for general applications like roofing and flooring. You get a consistent finish that's easier to work with.
If you're thinking about completing a DIY flooring job, choosing machine-cut tiles would be the best idea, unless you have plenty of handyman experience!
What are the Pros and Cons of Using Terracotta Tiles?
Pros
Terracotta is strong, durable, and naturally resistant to mould and mildew.
Your terracotta tiles will last a lifetime.
Suitable for use in both indoor and outdoor environments.
Gives your home a rustic, natural look.
The unique beauty of the tiles is hard to find in other tiling materials that can be more expensive.
Cons
Colours are not consistent.
A porous material requiring treatment against water damage.
Terracotta may crack or discolour if left unsealed.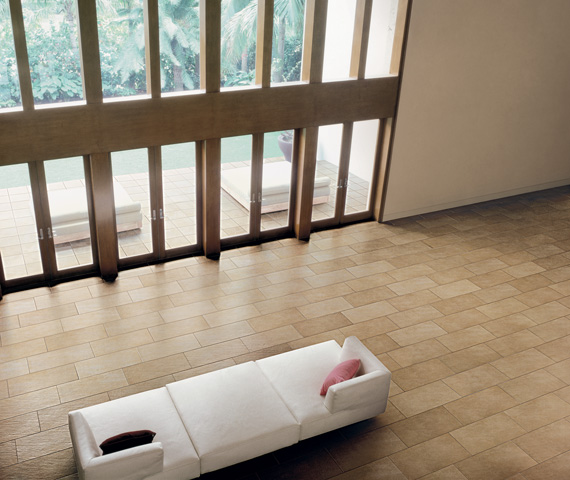 In Conclusion – What are Terracotta Tiles?
There are plenty of uses for terracotta around your home. The rustic charm of this material provides an eye-pleasing aesthetic to any room. However, if you're installing handmade terracotta, you're going to need professional help.
The inconsistency in the shape of the tiles makes for a challenging installation. Fortunately, hiring a professional is not a hassle. Just contact us at the details below, and we can provide you with a list of local tilers that are highly rated by the community. This versatile material is a top choice and comes in various designs, colours, and styles to meet your needs.
Contact info
Thank you for reading, we hope this article helped you. If you have any further queries regarding this topic, or would like to learn more, contact us on 01425 621173. Alternatively, email us at info@atlasceramics.co.uk for more information.