Can You Tile Over Travertine?
Laying a natural stone floor enhances the aesthetic and value of your home. However, some people might find they don't enjoy the look of stone around the house. Travertine is a popular flooring option found in homes across America, providing an affordable and attractive finish to the room.
Travertine and natural stone typically belong as flooring in more traditional homes. The provide a rustic and authentic look to interior and exterior areas.
Can you tile over travertine? Retiling the floor will be a lot less effort if you don't have to break up the old floor. In this post, we'll look at your options for tiling over a travertine floor.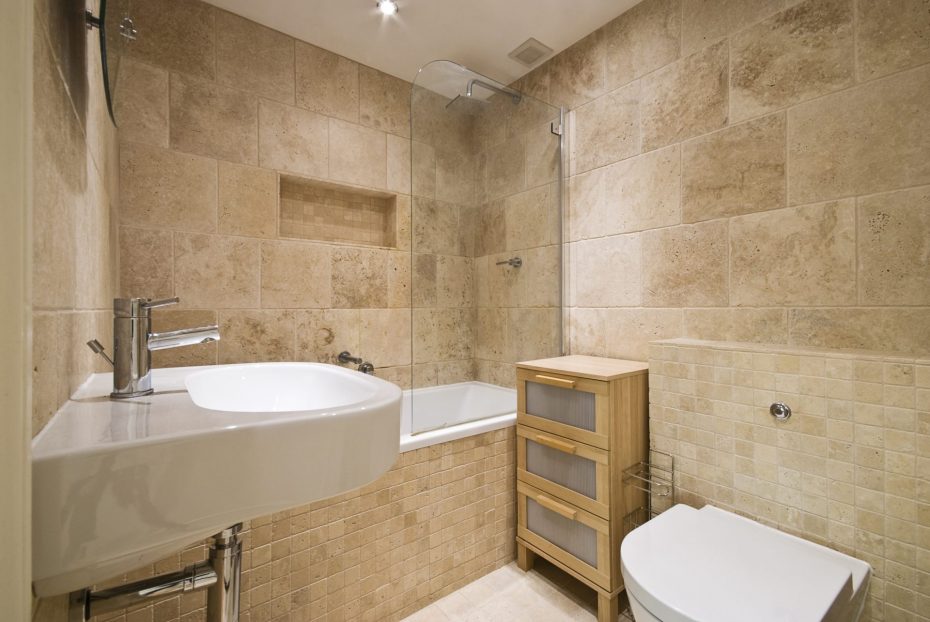 What is Travertine?
Travertine is a porous natural stone. It forms in quarries around natural spring deposits. Here, the sediment turns to rock in a process that takes hundreds of years.
Travertine and other forms of limestone are common in middle eastern countries. You'll find the largest travertine quarries in the world in Turkey.
Travertine is provided in a range of finishes.
Tumbled. A highly textured finish that's suitable for use in outdoor areas like patios.
Honed. A flat finish with a satin texture and low-matte appearance. Suitable for the living and dining rooms.
Polished. The manufacturer's polish travertine to a marble-like finish for commercial applications.
Brushed. Matte finish with a rough texture that's ideal for outdoor flooring.
Saw cut. A raw, natural look.
Travertine floors are durable and long-lasting, provided they have proper fitment. So, can you tile over travertine floors?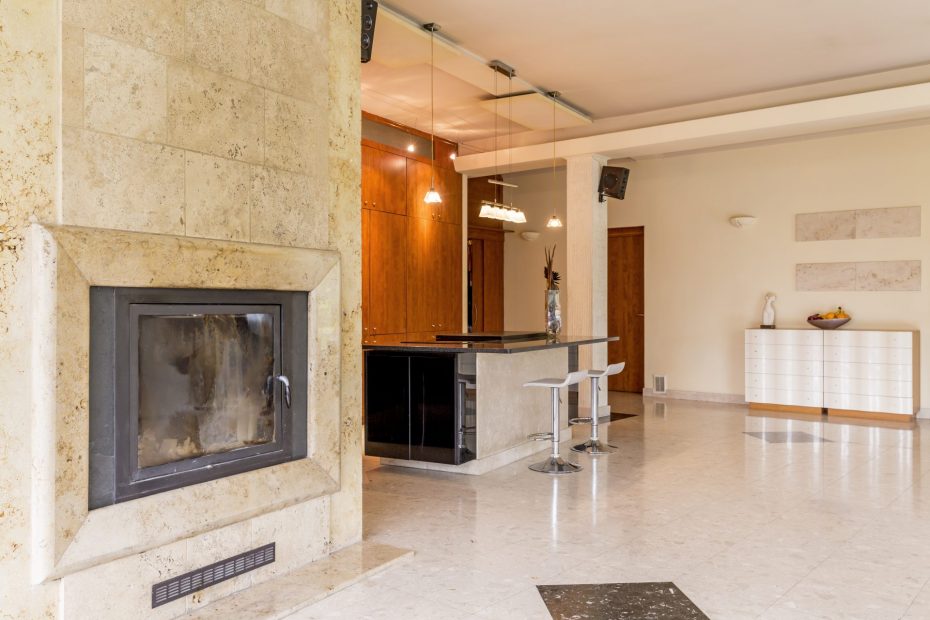 How Can You Tell If It's OK to Tile over Travertine?
There could be a dozen reasons why you want to retile over a travertine floor. Maybe a contractor messed up the job. Perhaps you want a new floor to suit your remodel.
Whatever the reason, there are a few things you need to consider before undertaking the job. If you're thinking about tiling over travertine, make sure you consider these factors before you buy your materials.
Consider your climate.
What's the weather like in your area that you live? If you have an outdoor travertine floor with exposure to wet weather, you'll need to check your floor.
Travertine is a porous stone, it absorbs moisture if left unsealed. You need to periodically re-seal your travertine every few years. This will ensure that it remains waterproof, perfect if you are tiling outside or in a wetroom. View our "How to seal Natural Stone tiles" YouTube video here.
Consider the condition of your floor
If a previous owner neglected the floor, there might be water penetration into the travertine already.
Look for discoloration on the stone as a sign of water penetration. The water could end up getting under the tile. This will cause water damage that leads to mould growth and mildew growth. Not ideal for tiles!
If you live in a cold region that freezes during the winter, waterlogged tiles will shift and crack as the water in and under the tile freezes. Tiling over a water-damaged floor is a no-go, regardless of the type of tiles. If that's the case for your floor, you'll have to rip it out and start again.
How to check your tiles quality of installation
The setting can tell you a lot about the quality of the installation. Make sure there are no voids or hollow tiles. You can check using the handle of a screwdriver. Rap the tiles with the screwdriver and listen for a hollow sound.
If you notice a hollow sound, it's a sign of a void. You have the option of ripping up that specific area or the entire floor. Removing a single tile would be a whole lot easier. However, if you have multiple spots that need attention, you might have to consider breaking up the entire floor.
After checking on the condition of the tiles and the setting, the final step is to look at the floor level. If you find high spots on the floor, it could be due to the lifting of tiles or poor fitment.
Regardless of the cause, you'll need to follow the previous steps to determine the problem. If there's no water damage, and you're dealing with a rubbish installation, it's not the end of the world.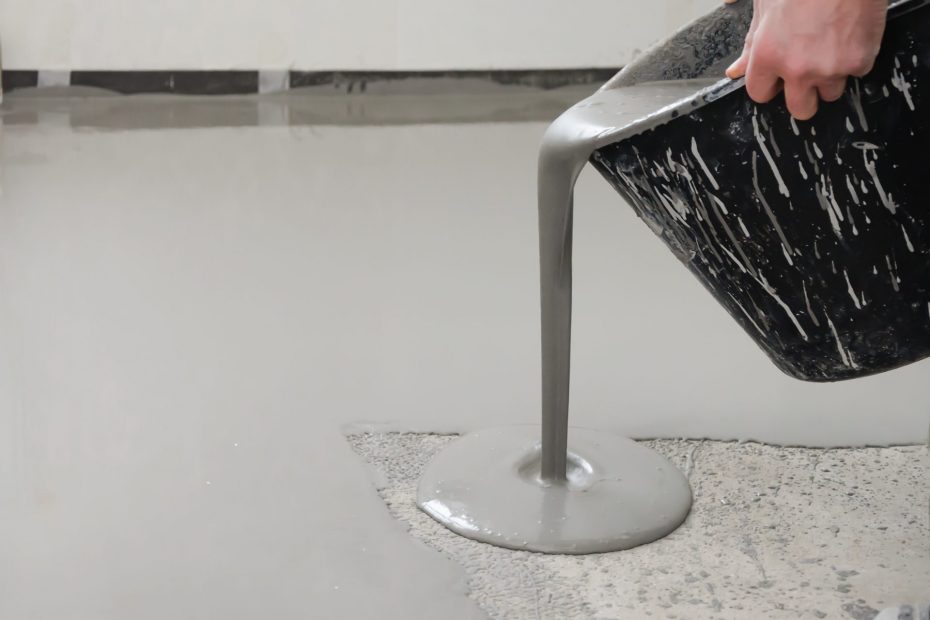 Can You Tile Over Travertine?
Yes, you can tile over travertine. However, you'll need to ensure that you follow this guide's steps to check if your floor qualifies for tiling. If you have a level floor, with no water damage, you should have no issues with the project.
However, if there's water damage showing in your tiles, you'll have to examine the extent of the damage before making your decision. Homeowners dealing with floors that are not level due to poor workmanship? You can use a self-levelling tile floor adhesive to restore the floor's level before tiling.
After levelling your floor, the new tiles will have the best possible fitment and finish possible. We recommend you don't take on a project like this yourself. Call the professionals and let them take on the task for you. Save yourself the hassle and disappointment of a DIY job, and contact the experts today. You can call or email us for a list of local tilers in our area.