The Top Differences Between A Wet Room And Walk-In Shower
What do we want in our homes? For some, it's convenience; for others, affordable beauty that doesn't break the bank.
When we consider the bathroom, two options become apparent for a gleaming, functional space that helps aid our morning routine: the wet room and the shower. But what's the distinction between them?
Actually, quite a lot… The differences between a wet room and walk-in shower are quite pronounced, but they can both be fabulous additions to your bathroom – when done right. This introduction will highlight why, and how, to get the best results from your bathroom project.
The basic needs they're satisfying
Walk-in showers
We all know what showers are. They're a raised, boxy cubicle that exists separately from the rest of the room, basically asking us to "wash here and dry yourself over there." All they really represent is a faucet, slung over the top of a bathtub or curled in the bracket on a wall, with panels to keep the water from splattering elsewhere.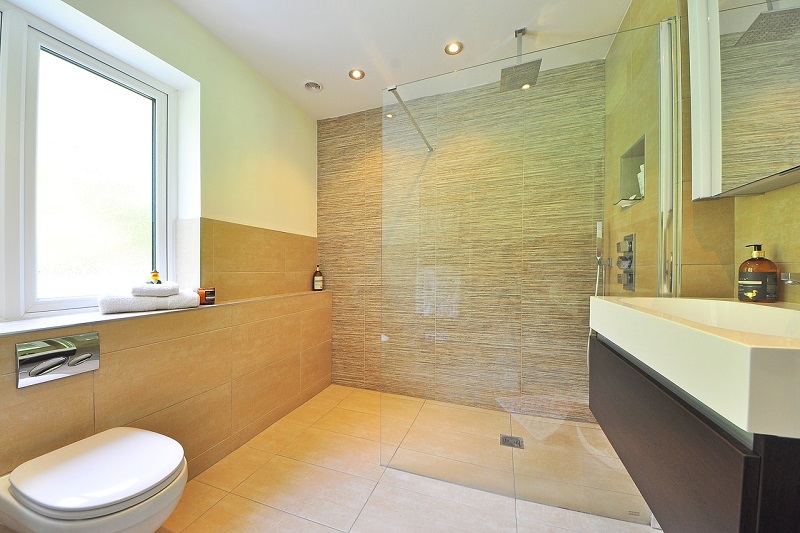 Walk-in showers have their own cubicle, i.e. they are not an extension of the bath. Typically, they exist on a shower tray that's been installed directly onto the floor – this is essential to protect wood or concrete from the water jet.
They tend to be as low to the main surface of the bathroom as possible, giving a seamless transition from one space to the next. The doors can be pulled or slid open, and they often come with waterproof shelving to hold shampoos, gels, razors and any other accessories.
These are relatively cheap to install, compared to a wet room. Walk-in showers are the desired, practical model for most homeowners since they can be added with a reasonable amount of effort to almost any bathroom. They also keep the rest of the environment dry. You enter, bathe, and towel off. Simple.
Wet rooms
Whilst regular showers do the job – and can look incredible with design and tiling partners on board – they aren't ideal for people who have mobility issues. Older people and/or wheelchair users may have a tough time getting in and out of a shower cubicle.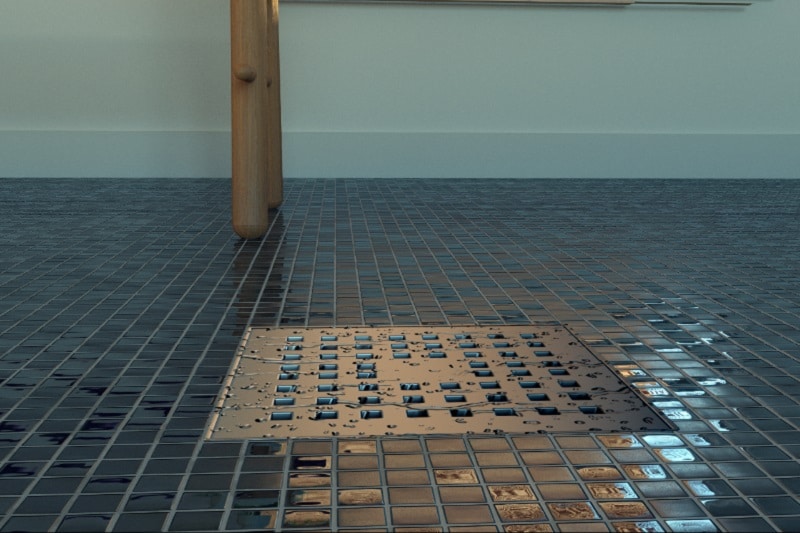 The enclosure can be more of a hindrance than a benefit. Wet rooms try to solve this problem, making the entire bathroom resistant to prolonged water exposure.
Essentially, you can replace 'bathroom' with 'wet room' as a definable concept – it becomes a totally new space once the installation is over. There is no shower screen and tray. Everything from the walls, floor and cabinets is waterproofed. The room is transformed into something akin to a spa.
A gradient is built into the floor so water drains towards a definable point where it can filter away. People can shower under the faucet and move across the rest of the space, unhindered by a barrier. For anyone seeking a modern bathroom, it's a stylish and seamless alternative to a traditional shower suite.
Let's talk cost…
As you might expect, one of the differences between a wet room and walk-in shower is that the former is much more expensive and time-consuming to create.
The whole floor must be treated to become waterproof, which is done with a tanking kit that prepares the substrate below the tiles, vinyl or laminate. The same goes for other areas that might come into contact with water and steam.
Only a professional or confident DIYer should approach this task – it is not something a first-timer should attempt. Because of this, you can expect to pay upwards of £5,000 for wet room installation. Some providers go as high as £10,000 or £12,000 with added tanking.
Showers are more affordable, but their cost is less easy to predict. It depends on the unit you want and the scale of the assignment. A typical shower tray, cabinet and tile surrounding will set you back £600 or more.
Remodels are cheaper, at £150-200, whilst a luxury walk-in shower can hit upwards of £800. That's without factoring the cost of plumbing adjustments to make the unit usable.
What the tiling distinctions are
For a regular walk-in shower, it's up to you how extensive you want the tiling in your bathroom to be. You can choose to buy a few square metres' worth for the back wall – making it easier to clean – or use tiles for 80% of the space: there's no hard rule for what to implement.
Wet rooms, on the other hand, should be tiled top to bottom – everything but the ceiling. The bathroom needs to handle water seepage across its entirety. Aside from the unifying visuals, it helps to proof the environment against structural damage as you wash every day.
For either choice, you can plunder Atlas Ceramics' collection of bathroom tiling materials. Non-porous natural stone is the best for giving a stable, high-end feel whilst retaining the protective qualities we've mentioned.
But which stones are suitable? We often recommend quartz, such as the cut produced from Dorset Woolliscroft Gritstone Aggregate, or an Avon Malo Porcelain Travertine floor. There's a massive selection of wet room tiling solutions on our website.
Heating differences between a wet room and walk-in shower
Lastly, we have to talk about staying warm and slip-free in a wet room. Compared to a traditional bathroom, it is likely to be full of puddles, water smears and runoffs from your showering routine. Remember – as you move from the faucet to the towel rail or sink, there's going to be a drip-trail left behind.
For this reason, most wet room connoisseurs prefer underfloor heating, which dries out the moisture on the floor and erases the need to wear socks on cold mornings.
There's a lot to consider before you embark on that project, as well as the wet room install. You can head to our underfloor heating catalogue for a sense of what to buy.
It's an extensive piece of the puzzle, yet that's true of a wet room in general – they are an impressive alternative to a walk-in shower, as long as you're sure the benefits tip the scales away from the price and time spent completing the job.
We're available to help guide your thinking when it comes to the bathroom: what's going to benefit your lifestyle most, and where should you sit on the walk-in shower/wet room debate?
These questions, including specialist tiling requests, will be answered if you get in touch. Otherwise, feel free to look around the Atlas Ceramics stocklist for materials you can rely on for your new hygiene fittings.