What Is A Quarry Tile?
Are you planning on tiling your patio? What is a quarry tile? Does it come from a quarry? In this article we will answer frequently asked questions about quarry tiles. We will also cover what they are and how they are installed.
It might surprise you to learn that quarry tiles don't come from a quarry. Tile manufacturers produce them using a kiln-fired method. As a result, you get tiles that are harder than bricks. They have a non-porous finish that won't absorb any moisture too, making them perfect for wet room tiling installations.
The waterproof properties of Quarry tiles make them a popular choice for use around the home. They are an affordable alternative to terracotta tiles, and require no sealing. Also, they can make for a good flooring option.
What Do I Need to Know About Quarry Tiles?
Let's unpack everything you need to know about quarry tiles and how to fit them around the home.
Do Quarry Tiles Come from a Quarry?
As mentioned above, quarry tiles aren't sourced from a quarry. Instead, tile manufacturers mix materials like clay, feldspar, and shale together and extrude them into tile formats.
After shaping the materials into tile formats, the new tiles receive heat treatment at high temperatures. The result is a strong, durable tile with high water resistance levels. This means that quarry tiles are a great choice for use in wet-rooms, bathrooms or walk in showers. We cover an article about walk in showers here if you need help with your project.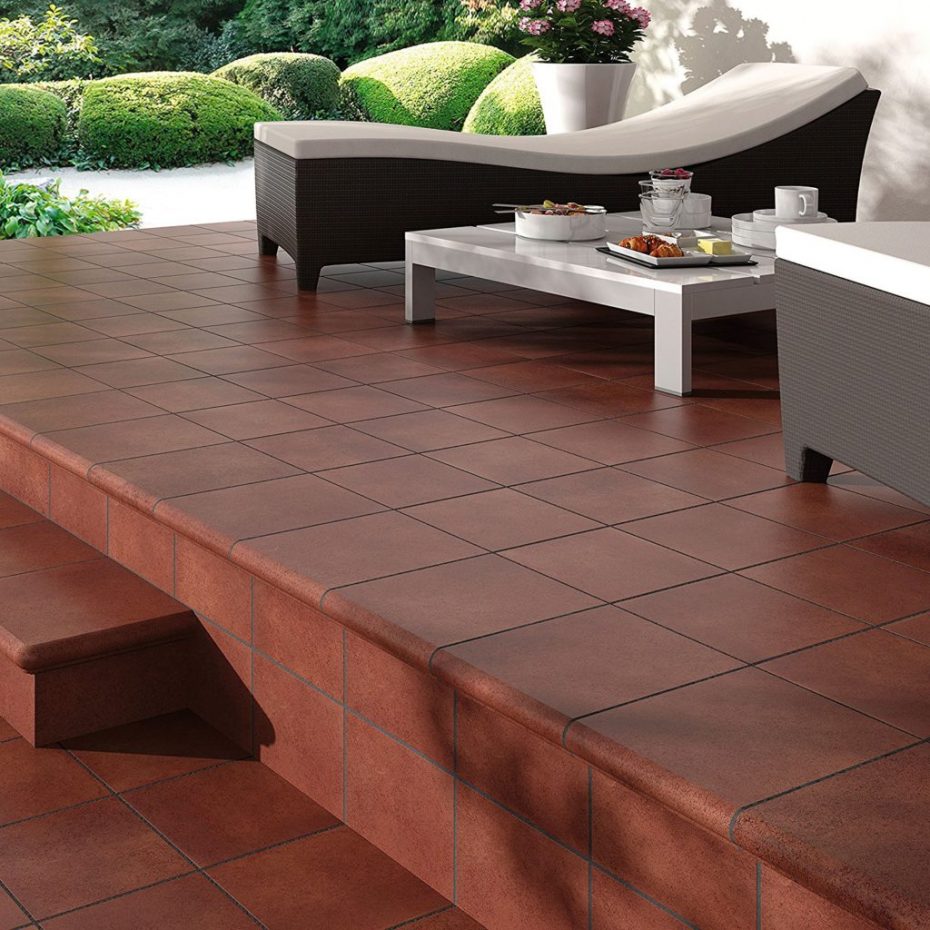 What Is Quarry Tile? Is It Suitable for Residential and Commercial Use?
Quarry tiles are an excellent flooring solution. Many commercial buildings rely on the stain-resistant and durable properties of quarry tiles. This is because they long-lasting floor surface for high footfall areas.
The strength and resilience of these tiles are not only suitable for commercial applications. Many homeowners can benefit from installing a quarry tiled floor or wall. Quarry tiles add a unique visual aesthetic to the room, with a warm feel and classic look.
Quarry tiles aren't suitable for the bedroom, but they work well as flooring in the kitchen, patio, sunroom, entrances, or hallways.
Quarry Tiles Are Provided In a Variety of Colours
Quarry tiles are produced in a variety of colours. The classic red of a quarry tile is the most popular option. You can find this red quarry tile here, a popular choice at Atlas Ceramics.
However, you can get your quarry tiles in colours ranging from browns and tans, to grey's and blue's depending on the manufacture. When selecting your quarry tiles, it's important to remember that the lighter colours show dirt faster, so keep this in mind when choosing your quarry tile colour. Other colours can be viewed on our website here.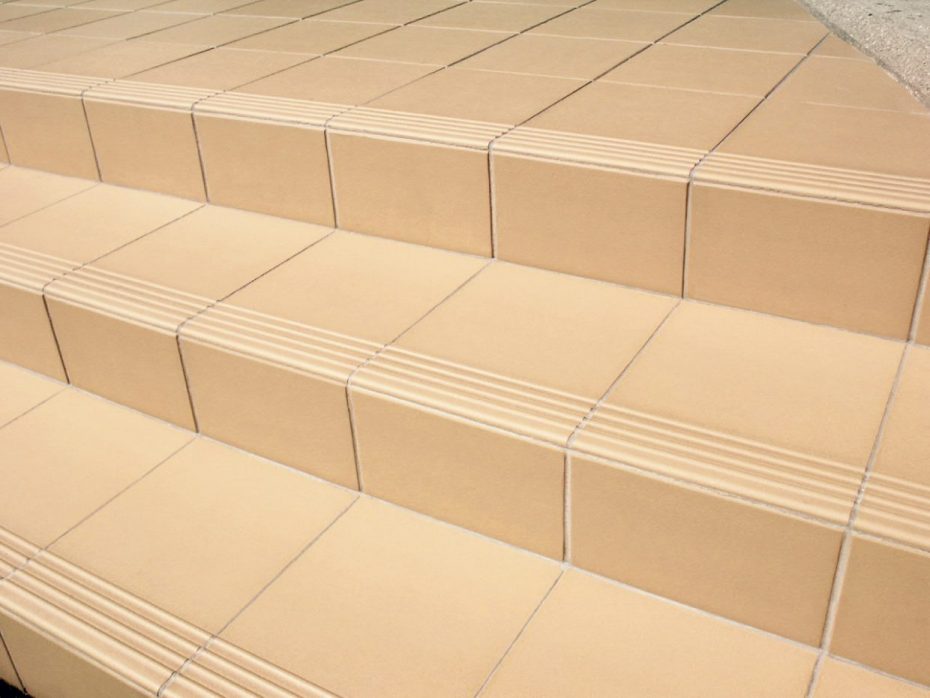 Do Quarry Tiles Absorb Water?
Quarry tiles come with an impervious finish. That means that they are completely water-resistant, and you don't need to seal them either. Porous tiles such as travertine absorb moisture. This moisture discolours the tiles and ruins your floor.
With quarry tiles, you get a waterproof finish. However, when installing your tiles, make sure you use top-quality grouting and the right-size expansion joints to prevent cracking. We recommend Weber Joint Premium for the best grout around. Available in 18 colours with anti stain, anti dust technology. Don't know much about grouting? View our article with helpful information here.
Some homeowners might confuse quarry tiles with terracotta tiles. Terracotta is porous, and you'll need to seal it for wet weather use.
What Sizes Do You Get for Quarry Tile?
Quarry tiles typically come in small sizes. The average tiles size is approximately 6″ x 6″, but you can find some tiles in sizes up to 8″ x 8″. That's a significant size difference to the 12″ x 12″ standard for ceramic tiles.
What Thicknesses Do You Get for Quarry Tile?
Most quarry tiles are thick, and you can expect to find most tiles measuring 1/2″ to 3/4″ in thickness. That's considerably thicker than the standard 3/8″ to 5/8″ sizes for ceramic tiles.
As a result, you get a stronger, more durable tile that holds up to high foot traffic levels around your home.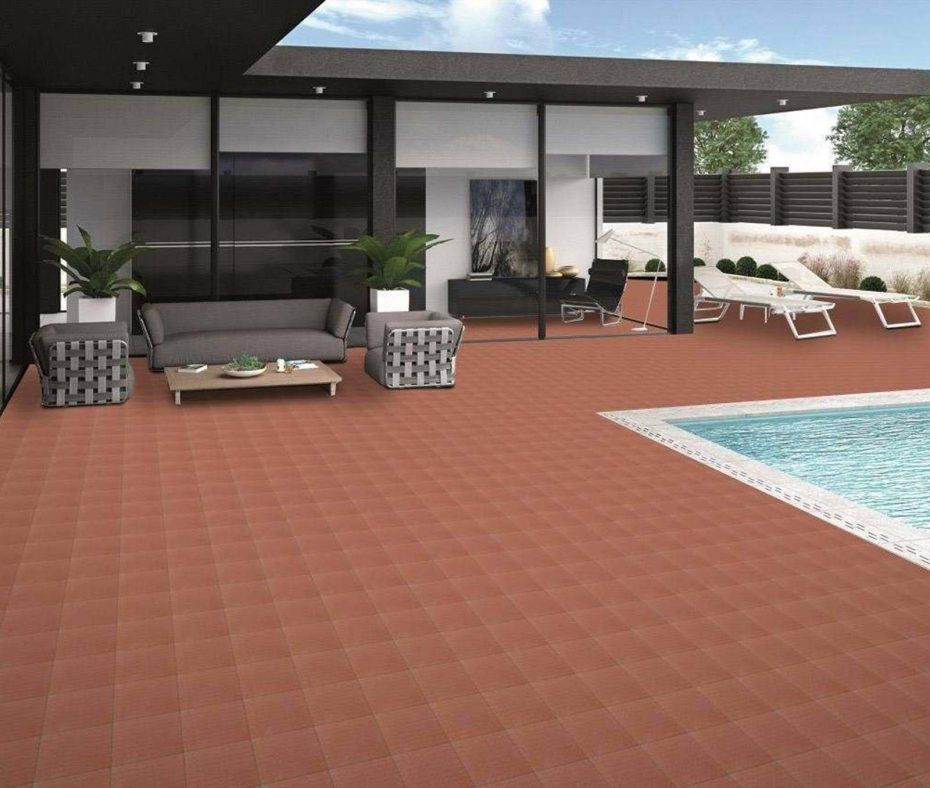 Do Quarry Tiles Have a Rough Surface?
Quarry tiles have a somewhat rough texture which means they're a great choice for use in areas of your home where the floor might get wet. Their rougher surfaces give you more traction underfoot, preventing slip-and-falls around your home. This is why Quarry tiles are mainly used in wet rooms, bathrooms and around swimming pools.
Where Do I Use Quarry Tiles in My Home?
Quarry tiles are suitable for both indoor and outdoor use. You can tile your patio, home entrance, around the pool, or even the kitchen. Some other examples for quarry tile installations include the following:
Main living areas: The kitchen, living room, dining room.
Interior entrances or walkways: Due to the anti-slip characteristics of quarry tile, it's a good choice for decks, patios, and other wet areas, like the bathroom.
Backsplashes and some countertops: Quarry tiles are a great option for side counters, but not for cutting surfaces. Quarry tiles are effective as a backsplash, providing a waterproof surface in the kitchen or bathroom.
Call the Professionals for Quarry Tile Fitment at Your Home
Installing quarry tiles can be a challenging task. The weight of the tiles and the work involved with preparing the floor is extensive. Call a professional and ask them for advice on fitting your quarry tiles.
A professional tiling service will give you fast, effective service and a quality guarantee on all workmanship. Contact us for a list of our recommended tilers in our local area of New Milton in the New Forest, Hampshire.
Thank you for reading this article. We hoped it clarified topics for you. If you have any further queries about these tiles, please do not hesitate to contact us on 01425 621173, or email us at info@atlasceramics.co.uk for more information.